September 24th, 2017
Today will be a good day. We all want it, so let's have it.
18/9 2017
—
.
Good goat times today. A lovely, sunny morning. Although cold enough to nip my skin. But as the day went on and the sun did its thing it became warmer and really, I hope fall will have more days like this.
Suits the goats better too, of course. Although the ground is still pretty wet. It's cute watching Mio do her best to avoid any wet patches, be it mud or grass. Sometimes it's like there's a forcefield preventing her from going forward. Of course she also has a tractor beam that pulls me in. She knows the Treatbag will come to her.
There was a problem with the fences in the goat pen. Mainly that they were falling apart. We've had some rough weather lately. I wonder if the wind has been hard enough to bring some of the fencing down? Or if it was … DUN DUN DUUUN. The horses. I can tell for sure that the horses have been in the goat pen. Because there are piles of dung. Andt they ain't goat pellet sized if you know what I mean. I did my best to strenghten up the broken fences. And the horses spent most of the day trying to break them back down again. I'm pretty sure it's only a matter of time until we don't have a horse pasture and a goat pen, but just one big … goat and horse pasture pen. Hopefully we'll get all new fences at some point. I heard Alice talking to someone and they were talking about digging up all the mud at the front entrance and getting sand there or something like that. So they'll be doing some construction and maintennance. I'm sure the fences must be on the list.
18/9 2017
—
.
Look who dropped by again! Foxy Mulderson! Oh he's so so pretty. I was happy to see him again. But I hope he's ok. He just seems too fancy to be a wild cat. Maybe he's like Mousy, has a home to go and sleep and get fed and then wandering the countryside during the day. I was going to try to get close to him, but then one of the horses started banging the fence down again and caught my attention. When I turned back to Foxy he was gone. *X-Files theme*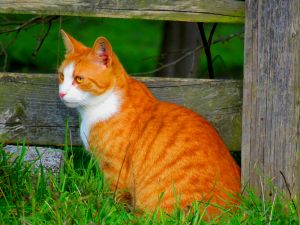 18/9 2017
—
.
A look at the fence. The top is how I found it when I got there this morning. The bottom is after I tried fixing it up a little. Including moving the bench over there. The horses tipped it over a couple of times while reaching their heads over and trying to get through.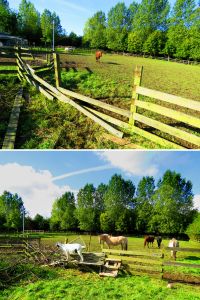 18/9 2017
—
.
This is your formal invitation to my one man show "Ballet, But Why?" featuring an all star cast of one man, which is me. But rest assured that most of my personalities have been invited and there's a very good chance that several of them will show up. The show will be held wherever the closest place I can get a darn pizza is. Don't forget to bring your voucher, or someone to vouch for you. Also vouch is a funny word. It's like ouch but with a V. But why?
Also, I'm going to bed. If you feel like someone is watching over your shoulder it may be my dreambody is paying you a visit. Please have pizza ready.
18/0 2017
—
.
Today will be a good day. Make it so.
19/9 2017
—
.
Count your blessings, one two three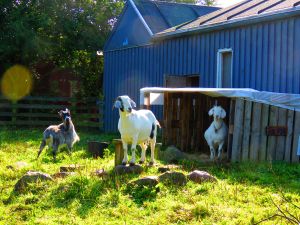 19/9 2017
—
.
Junk food has arrived. It's Rick & Morty time. Time to poison the body and dull the mind.
19/9 2017
—
.
A little more of Foxy Mulderson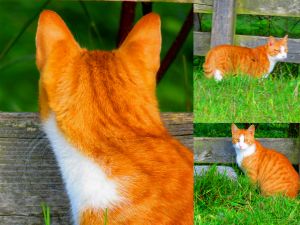 10/9 2017
—
.
Speaking of Foxy Mulderson. Here's the goatlog from the first time he came by.

19/9 2017
—
.
Rocket, man

19/9 2017
—
.
I propose a race. We throw out a message in a bottle and a message tied to a balloon and we see which of you can get me a pizza first.
19/9 2017
—
.
I am the night.
I also am the pizza and the goat. I can be more than one thing. Don't tell me what I can't do.
20/9 2017
—
.
Today will be a good day. Happy hump day, guys.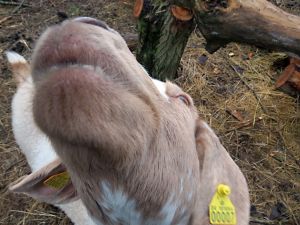 20/9 2017
—
.
Welcome to goat country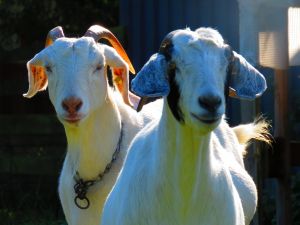 20/9 2017
—
.
full dark, no stars. deafening silence. primordial snooze. forgetting the rules of haiku and capitalization.
20/9 2017
—
.
Yogi and the Rock, starring in Slow And The Mellow 3: Farts and the Furryus.
PS; Title writers needed, inquire within for details.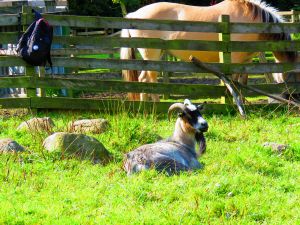 20/9 2017
—
.
Today will be a good day. Do it. Do it now.
21/9 2017
—
.
Good goat times today. Started out grey, but I braved it out in a t-shirt. Later on we got some sun and it was quite pleasant. Things afoot in the goat pen, though. When I got there Black Beauty was grazing in goatspace. Haha. The other horses were in their pasture, eating hay. But I guess Black Beauty wanted the grass. Because she was in the way and because the grass was wet I couldn't get Mia and Mio to come to the fence to greet me. They were inside the barn, standing in the doorway. Mia was bleating at me, but didn't come running. A38 was chilling in the shelter. Mellowbelly.
Turns out a section of the fence was completely down. Gone. A motorway from the horse pasture to the goat pen. I gave Black Beauty some cucumber and led her out in the horse pasture. Then I moved the bench over to cover the passageway. Along with some other stuff. It all looks quite messy, but it actually held out the horses today. Not sure for how long, though.
That wasn't all the excitement today. There were construction people doing things with loud machines. One of their loud machines came and dropped several rocks in the goat pen. The goats first reaction was… to hightail it out in the horse pasture and safe distance. I guess it's natural, no one like when rocks suddenly fall from the sky into your home. The workers kept working in other places. Not sure what all they're doing. Maybe they're the ones who are going to dig up the mud and put sand there. I heard Finbarr talk to one of them, I think about the fence. So maybe they'll fix that too. Fingers crossed.
Looking at the rocks I thought "Eh, no way our plump, gravitationally challenged old goats will want to climb them". But with the lure of a peanut I got Mia to come over to them and jump up on them. And later on she went over there by herself a couple of times and got up on them. Turns out it's a pretty good outlook post. And it gets you a little bit closer to the tree branches above. She was casting longing looks to them above. Hoping uncle Treatbag would come over and help. And of course he did. When Mio saw that she joined us. She didn't get all the way up on the rocks, but halfway there. Her front legs up on one of them. Not bad, when you know how chickenly she can be with new and unfamiliar things. So that was pretty fun. Nice when new things happen. And we'll see what else the workers will end up doing. Hooves cross for a jacuzzi and a mini bar.
21/9 2017
—
.
Today's fence report. Top is the section that was all gone. Motorway from horse pasture to goat pen. Below is Black Beauty looking at my DIY fence repair, wondering if she can break through.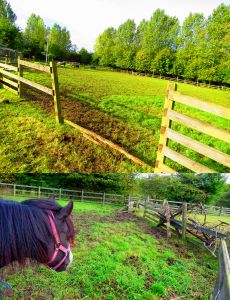 21/9 2017
—
.
Mia goes rock climbing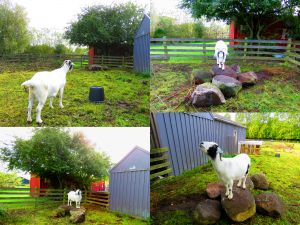 21/9 2017
—
.
Grandma vs Gravity. Let's just call it a tie.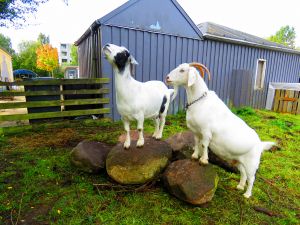 21/9 2017
—
.
I am very tired and I shall now retire to my bed chambers for an extended posh tea party and a dream of butterscones and little handmade marzipan delights. If you have to ask if you're invited, then you're not invited. I'm afraid I'm much too important to socialize with you common folk. Honestly,. I don't even know how you got my number? I… oh. Scribbled on the wall in the men's bathroom you say? Well that's… Look, we all have a past and I'd appreciate it if you never bring this up again and burn the photos. Now you just all drink your tea and look at this Men In Black prop that I bought on ebay and assume works like it does in the movie.
21/9 2017
—
.
Today will be a good day. Happy Flashback Friday. Here's Herman, the lovable goof. The Hermanator. Sir Hermancelot, the mighty warrior. Hermanculos.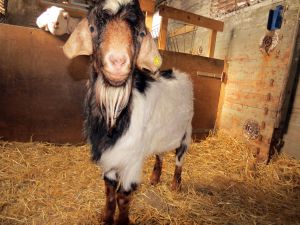 22/9 2017
—
.
goatlog

22/9 2017
—
.
Where's Yogi?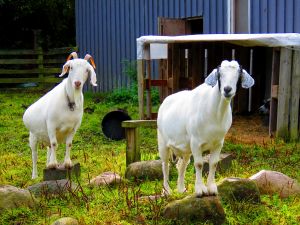 22/9 2017
—
.
had a lot of great dreams last night. Most amusingly I thought, was that for some reason Paris Hilton was my nextdoor neighbour. And her parents were the real-life parents of my neighbour at the time. Haha. Confucius say what22/9 2017
—
.
I came to kick butt and chew bubble gum, and… oh I'm out of bubble gum. Eh, I think I'll just go to the store and get more gum. I'm not in the mood for a fight.
22/9 2017
—
.
offered the hand of a disembodied man
22/9 2017
—
.
The Good Place is back. I was a little worried whether they'd be able to follow up on season 1 with how it ended and all. But I really enjoyed the premiere of season 2. Plus my wifey is in it.
23/9 2017
—
.
in the light, in the dark. in the fire fore the ice. in your dreams at night when you twist and turn. faceless in the mirror, lost in the fog.here we go again, down the rabbit hole to hide from the fox. throw a towel over the cage so you cant see whats going on in the world outside.
23/9 2017
—
.
Starring Lasse Linno Henriksen as Captain Snuggleburger
23/9 2017
—
.
Today will be a good day. You can do it, we can do it, let's do it.
23/9 2017
—
.
If there's an infinite amount of alternate realities, there must be one in which To Kill A Mockingbird is actually an encyclopedia of ways to kill a mockingbird.
A. Arson. Asphalt. Asphyxiation. AT-AT. AT-ST. Axe.
23/9 2017
—
.
Where's Yogi?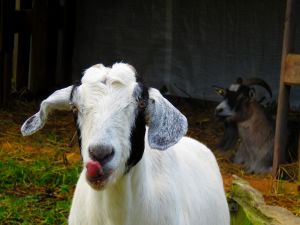 23/9 2017
—
.
Maybe Donald should go manage a football team?
Can you imagine if Obama had made public calls for the firing of a white football player for using his freedom of expression?
Sorry, I went so long without using the D word. Sigh.
23/9 2017
—
.
Snork it, I'm going to bed. Last one out turn off the lights.
23/9 2017
—
.
Today will be a good day. Happy Funday, guys.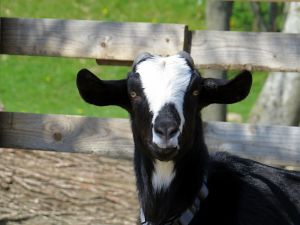 24/9 2017
—
.
I slept for so long and I dreamt so much and it felt so good.
24/9 2017
—
.
The apocalypse was postponed, everybody was too busy fighting.
24/9 2017
—
.
goatlog

24/9 2017
—
.
Yogi on the rocks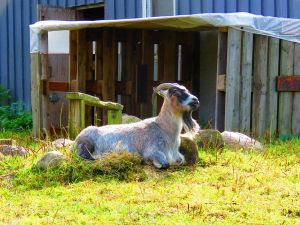 24/9 2017
—
.
This pizza won't be around for much longer.
24/9 2017
—
.
Follow the liar. Lie in the s**t. Respect the flag, you son of a b**ch.
24/9 2017
—
.
Everyone's favourite goat and horse duo. A38 and Black Beauty.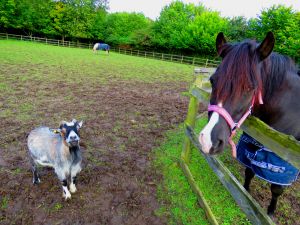 24/9 2017
—
.
Where's Yogi?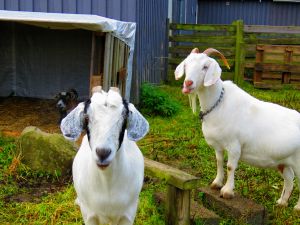 24/9 2017
—
.
We live inside a meme
24/9 2017
—
.
Lot's of Skyrim fans judging by all the knee talk on social media.
24/9 2017
—
.
Do not disrespect Zod. If you don't kneel before Zod then you can just go to the Phantom Zone and stay there.
24/9 2017
—
.
End of Facebook, go go goat photos.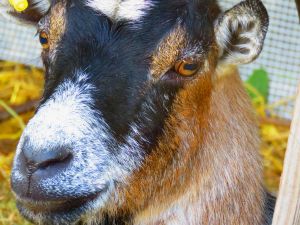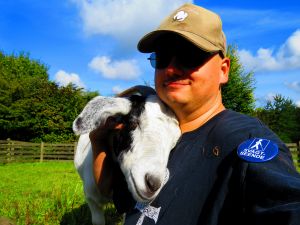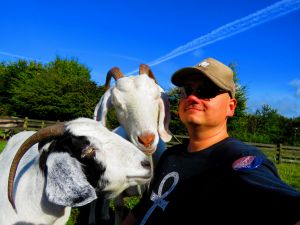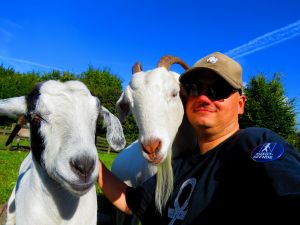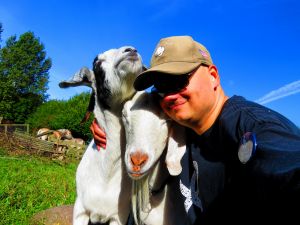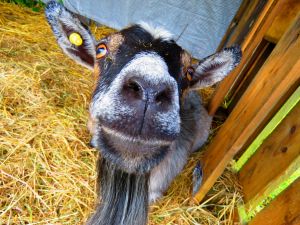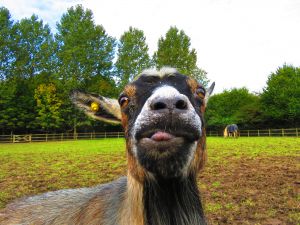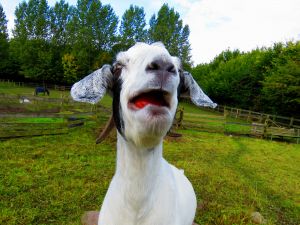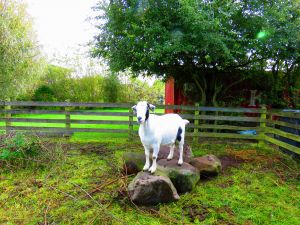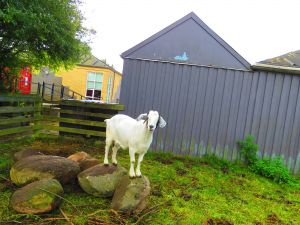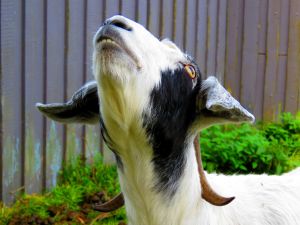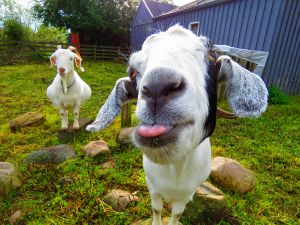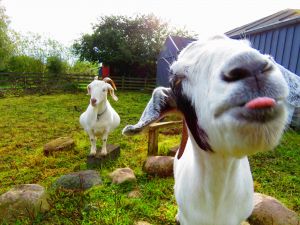 That's all for this week, see you in the next one.