May 9th, 2021
Today will be a good day. Happy Mio Monday everyone.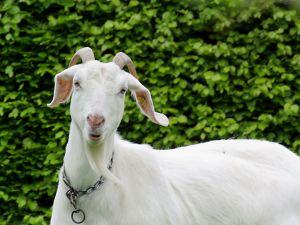 3/5 2021
—
.
I was going to go see the goats today. But the depression got to me. Feeling rotten. One of those days where it feels like everything's going wrong- Oh well
3/5 2021
—
.
A couple of goat butts to lighten the mood.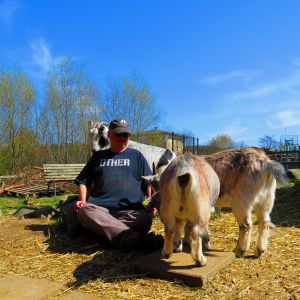 3/5 2021
—
.
Today will be a good day. HappY Yogi daY everyone.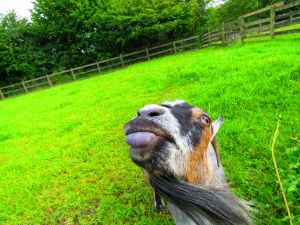 4/5 2021
—
.
Good goat times today. Forced myself to get out despite the depression. And despite the rain. It rained a lot today. And it so happens that my bus card was out for renewal. So I had to do the long walk there and back again in the cold rain. Oh well. Thankfully I was prepared and dressed warmly. And it was worth it to be with the goats again. It's always worth it. Nice to sit in the goat house and listen to the rain. The perfect calm. Broken up by the fierce fighting when someone did something that offended the delicate balance of power, treats and cuddles. Most of the time seperated in two grooups. Mia and the adoptees in the goat house with me. The newbs in the shelter. Although Nuller wanted to be in the goat house a lot, braving the dangers of the giant border patrol Mia unit. He still remembers the shaking hoof trick. I think he's got that down forever now. Now I just gotta teach Milo, Sky and Lily!
And the greens are starting to grow. The rain should help that as well.
4/5 2021
—
.
It's raining on our goat butt parade.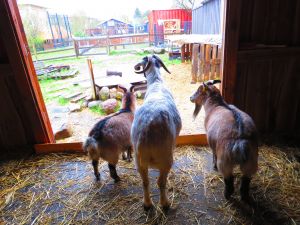 4/5 2021
—
.
Let a goat be your umbrella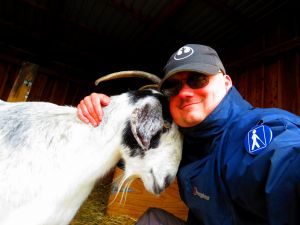 4/5 2021
—
.
Both my parents have got the double dose of vaccine now. I am relieved. I know it's not a hundred percent guarantee, and lord knows they got other health issues. But it's still a relief. I must admit, when all this started going downhill last year I was terrified and paranoidly assured that my parents would get it. Mine is a fatalistic mind. But are looking up in Denmark. Our numbers are good, restrictions are starting to get lifted. There aren't many countries in the world I would have rather lived in during this pandemic. Everything's always uncertain, but I'm happy with how we've handled it. So far so good.'
4/5 2021
—
.
Today will be a good day. Happy Hump Day everyone.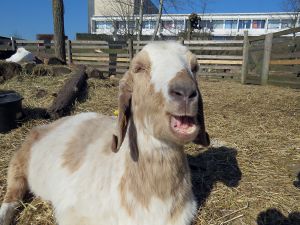 5/5 2021
—
.
Happy birthday to Lance Henriksen, the marginally more famous L.Henriksen. I hope you make it to hte family reunion this year.
5/5 2021
—
.
Sassy just smelt something funky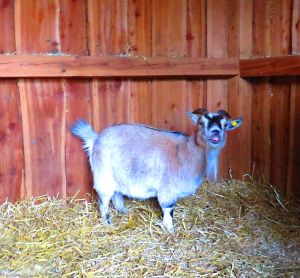 5/5 2021
—
.
While we were rained in yesterday I decided to brush the goats. Mia really likes it. Milo was not happy. He was butting my hand away while I tried doing it. When I held out the brush for him he bleated at it and tried to eat it. Then he ran away. He's a goofy boy. Sky was a little unsure at first and ran to the corner, but she seemed to enjoy it when I actually got going, as pictured.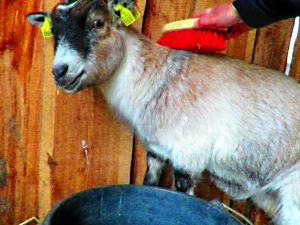 5/5 2021
—
.
Feeling a bit unwell. Gonna watch youtube videos and try not to move. Feels like I may have to zonk out and sleep for a day. Don't wait, up?
6/5 2021
—
.
A little update. I took a 2-3 hour nap in my comfy chair, and I'm feeling a bit better. I started feeling bad yesterday and still not completely well. Some headache and nausea and dizziness and tiredness. But considerably better after the sleep. Good enough to try to eat something. And it so happens that I picked up some tomatoes the other day and they are EXCELLENT. Best tomatoes I've had in years. I hope we're back to having really good tomatoes.
And hopefully I won't have to throw it all up.
Feeling pretty decent right now actually. I'll go to bed early today and I'm sure I'll be fine. Hope you're all doing alright out there.
6/5 2021
—
.
Further update: I'm feeling a lot better. Almost normal. Just a bit tired. Not sure what happened. Maybe my blood sugar crashed. Or spiked. Or went tapdancing with elephants. I don't know. Maybe the tomatoes cured me. Here's a picture of Mia, Milo and Sky in the rain house. I'll be heading to bed soon and get a long surf on the dreamwaves. Hopefully all will be well in the morrow.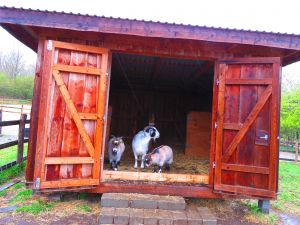 6/5 2021
—
.
Today will be a good day. Here's Peanut from 2015.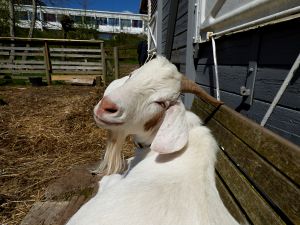 7/5 2021
—
.
Feeling much better. Onwards and upwards. Or doorwards to get the pizza from the delivery guy.
7/5 2021
—
.
Peekaboo, I see Sky.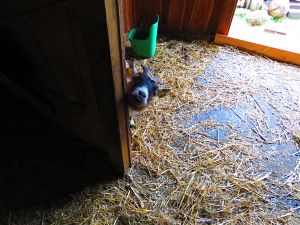 7/5 2021
—
.
Read about some state in America wanting to bring back the firing squad for executions. Also read about them finding someone else's dna on the murder weaon from someone executed four years ago.
If you're pro firing squads don't ever fuckign dare to pretend to be pro life. The death penalty by itself is bad enough, firing squad? Why don't you just stone them to death and sell tickets. Disgusting.
8/5 2021
—
.
Today will be a good day. Here's Mousy from 2017.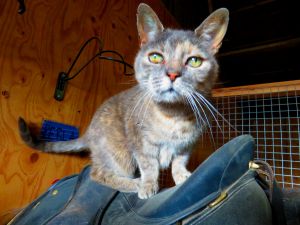 8/5 2021
—
.
Holly heck, these tomatoes are so good. I really really hope they'll keep being this good all spring and summer. The last few years I have been disappointed in the maters I've been able to get. These are amazing.
8/5 2021
—
.
Tomato-breath. Uh oh, I think I'm busted.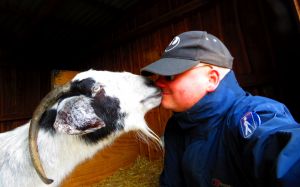 8/5 2021
—
.
Today will be a good day. Happy Funday everyone.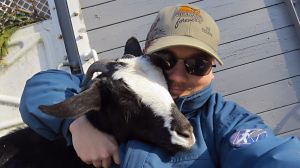 9/5 2021
—
.
Love my big gal and little gal.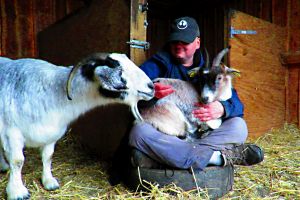 9/5 2021
—
.
Happy Mother's Day, to my mother and all the other! I am grateful for knowing such wonderful mamas, goats and human.
9/5 2021
—
.
Some people think goat eyes are freaky. The only time I find them slightly odd is when the goats are inside and their pupils get big and almost round. I prefer the horizontal bar!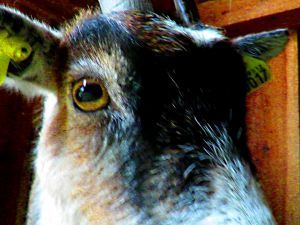 9/5 2021
—
.
.
—
That's all for now.