March 11th, 2018
I'm humbled to receive this award, that I stole from the back of a limo while Warren Beatty was out having a smoke.
5/3 2018
—
.
Today will be a good day. Here's Vanilje enjoying some carrot in 2008.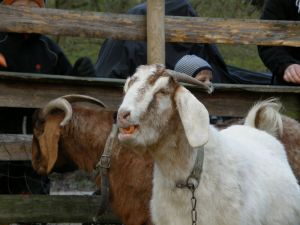 5/3 2018
—
.
Good goat times today. But the weather tricked me. I knew there would probably still be snow outside. I was not expecting it to be the most snow we've had this season. Or that it would be still coming down. I'm not saying it was a snow storm, but it was coming down well. The pavement cleared by homeowners with shovels as I was heading out, was snowed over again by the time I was heading back.
I had a foot therapy session in the morning. Barely made it there in time, since I wasn't expecting wading through snow. My legs are going to be well done tomorrow. I was a little later than usual at the goats because of the session. Too bad. It would have been fun to be the one to let them out and watch their reaction to the snow. Instead I got their reaction to me when I arrived. Which was… scattered bleating from inside. No one coming running to the fence. Guess I can't blame them. So I went into the pen to find them. All four were in the goat house. How nice! Not like they were all huddled up together, but they were all in there doing their thing. Which was mostly snacking on old christmas trees and hay. I feel pretty sure that Yogi, bless her heart, wouldn't have stayed in there with the big girls. She would have been alone in the shelter or inside the stable. But we got a good little group forming. Of course the big girls are still making the rules and putting the little ones in their place now and then. But I think it's going pretty well. And I wouldn't be surprised if Milo is planning to take over the whole operation. He was butting heads with both Mia and Mio today! Nudging his face against theirs and doing little headbutting motions. Haha. I wonder if he's going to be able to take charge when he's bigger. He's got the spirit. It's fun when I'm giving treats to Mia and he comes over and circles around us and you can almost hear the gears working in his little head. "How close can I get before triggering the Mia defense system? Can I get in on the treat action?". He's going places.
Most of the time was spent in the goat house today. Loving on them all, watching the snow fall. Springtime in Denmark. I remember when Decembers were like this. Good thing there's nothing wrong with the climate, amirite?
Yeah, lots of snow today. So that was… pretty great, really. It was actually much more unpleasant last week with the icy wind. A harsh, cold wind is worse than the snow. The snow is just around freezing, but because the wind wasn't so hard it didn't feel half as cold. And even though my system can't handle the low temperatures anymore, there's still a part of me that loves the snow. That loves walking through the piles of powdery prettyiness. We've barely had any snow this season, so I'm glad we got one good snowfall. Even though it's supposed to be spring.
There's just something sweet about goating in the snow.
5/3 2018
—
.
Morning walk in the snow.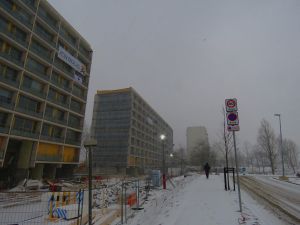 5/3 2018
—
.
Please stop not objectifying me. I may be a vegetarian, but I am also a piece of meat. I demand that you ogle me. Cat calls and meows are welcome too. I'm too sexy for this snow, no way I'm disco prancing.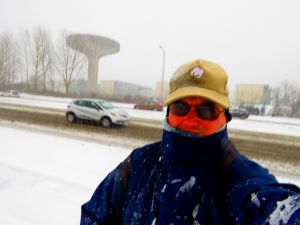 5/3 2018
—
.
Mia consulted with grandma and came to the conclusion that, no.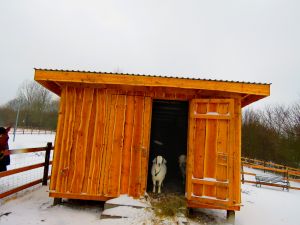 5/3 2018
—
.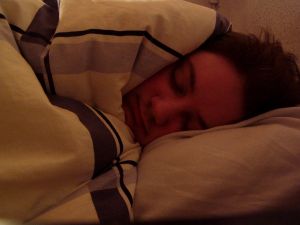 5/3 2018
—
.
Today will be a good day. Happy Yogi Day.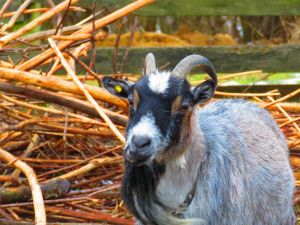 6/3 2018
—
.
There is no chaos

6/3 2018
—
.
A Walk In The Snow, the directorial debut of Clone #3. Nominated for best short film about walking in the snow in March in Denmark by a person who loves goats, in the 2018 snowdance short film words keep typing squirrel
link: a walk in the snow video
6/3 2018
—
.
Finally, a sign that tells the truth.
"Vej" means road in Danish. But if I painted in an R…. "vejr" means weather in Danish. So Novembervejr would be November weather.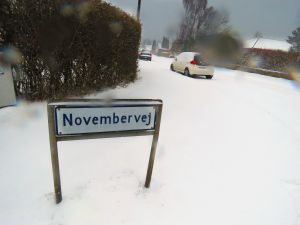 5/3 2018
—
.
Were you looking at my butt?!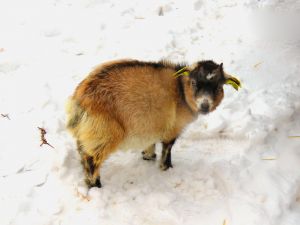 7/3 2018
—
.
Hey, in case you thought that Trump deep down was an alright guy because he didn't go through with that whole lifting of the elephant trophy ban? Guess again.
Cue people explaining why it's actually good for elephants that the trophy ban is lifted. And then maybe explain why it's good for the bears that hunters can shoot them in the face while hibernating. And why global warming isn't that bad because no one likes when it's cold out.
Fuck the world, maximise the profits.
Oh by the way. Kids in Denmark watch American movies and TV shows and play American computer gamas and when I was 12 I played "war" with plastic guns with my school friends. Don't blame all your mass shootings on violent media. And anyway, you try and get the NRA to accept a ban on guns in movies and TV. See how well that goes. Now let's start a trade war or two, it's not enough to destabilize our own country.
I hope you'll consult the elephant on the case-by-case basis. Maybe you can get the school shooters to consult your kids before shooting them in the school yard too.
Rage against the insane machine.
link: npr article
7/3 2018
—
.
updated his profile picture.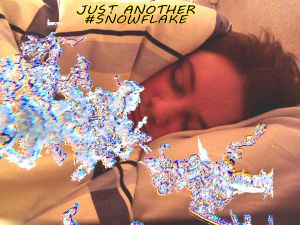 7/3 2018
—
.
Today will be a good day. Happy hump day, guys.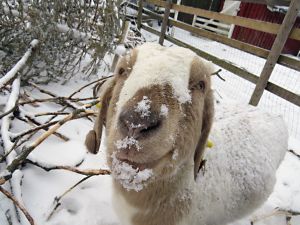 7/3 2018
—
.
Hey, why the long face?
*hold for applause*
nailed it.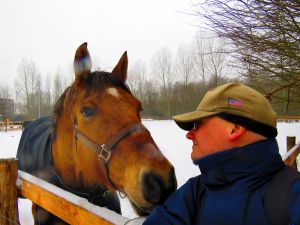 7/3 2018
—
.
Maler stjerner på himlen. Lyden der brænder. Bølgerne er hænder. Trækkes ned i dybet. Himlen er så langt væk. Lyset er flammer. Alting brænder. Under vandet. Fiskene drukner. Alting brænder, du brænder dine hænder hvis du prøver at nå mig
7/3 2018
—
–
My internet just outed a little. Back after a couple of minutes. But if I go missing, it's either that or I'm being held hostage by a rogue gang of streetsign vendors.
7/3 2018
—
.
Sometimes you need a little help from your friends…
The two top pics is Milo being top dawg. The two bottom pics is Sky being top dawg.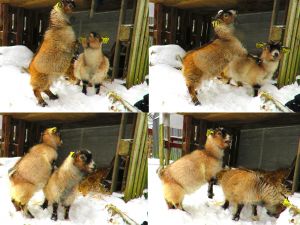 7/3 2018
—
.
My mother called me to let me know that the Danish prime minister is apparently visiting my neighbourhood tomorrow.
To be honest, it's a little rude of him not to call ahead. Does he just expect me to have enough pizza to feed him too?! (He's a big guy with small hands. You know the type).
Okay, maybe he isn't coming to visit ME specifically. As I have mentioned on occasion, I happen to live in one of the biggest 'ghettos' in Denmark. Although all the construction is aiming to change that. Maybe he's coming to inspect the progress. Or maybe. Just maybe… Denmark is finally ready to appoint its first MINISTER OF GOATS. Thus the new world order begins. The socialist communist fairytale nation of Denmark shall be the first stepping stone on the road to the Goat Overlords taking over the world stop writing you're giving away the secret plans where's the delete butto
7/3 2018
—
.
Bravely brave sir Milo head-to-head with Mia the dragon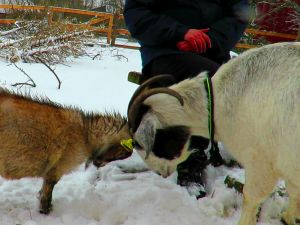 7/3 2018
—
.
Soylent snow is peopaahl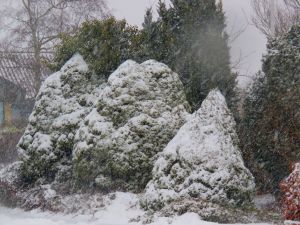 7/3 2018
—
.
Eyes in the night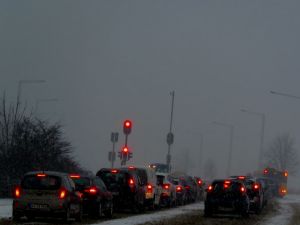 7/3 2018
—
.
Today will be a good day. Here's Mathilde and Mads from 2004.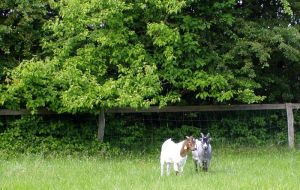 8/3 2018
—
.
Good goat times today. Cold and snowy. But not as bad as the last snow walk. And generally a beautiful day, light and fluffy anad pretty. I managed to get Mia jumping again. This time I didn't need to be holding one of the babies. I just did what I did in those videos with Palle. Sort of stop-start, pretending I was going to run ahead and she started jumping about. I love it. It's like she still has a spark of Palle in her. I hope I can keep bringing it out. Fun in the snow and lots of cuddles in the goat house. I'm glad we got some snowdays, even if it's supposed to be spring. Like I told Finbarr, looking forward to sitting in sunshine with the goats.
8/3 2018
—
.
What's for dinner?
link: elderberry soup
8/3 2018
—
.
The goat house is a really nice place to sit when it's snowing. Also, one of the things I enjoy about it is the clickity clack of goat hooves. Especially when the little ones are inside and then the big girls arrive and enter. Then you hear the fast pitter patter of paws as the little ones rush to safe distance. Click… clack…. click…. clack…. *big girls arrive* clickclackclickclackclickclack
8/3 2018
—
.
Happy International Women's Day. Women are my favourite people, other than goats. Men rank fourth after giraffes wearing top hats.
Penguins are a wild card.
8/3 2018
—
.
"Happy 40th birthday to The Hitchhiker's Guide To The Galaxy, which began life on @BBCRadio4 #OnThisDay in 1978."
I was born 1 week after the Hitchhiker started. Coincidence? I think salmon.
8/3 2018
—
.
"Sorry, uncle Treatbag. No peanut, no selfie".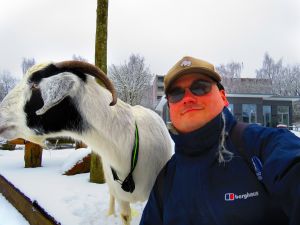 8/3 2018
—
.
Smoke signals from the moon. I must go investigate. Jeeves, bring my jetpack.
Oh wait, it's the butler's week off. I guess I'll have to defrost the I Can't Believe It's Not A Butler. If you want, call me at this toll free number: [enter decryption code to view number]. Now, bing bang boom, straight to the moon. Oh hi, room.
8/3 2018
—
.
Today will be a good day. Have a Fuzzy Friday.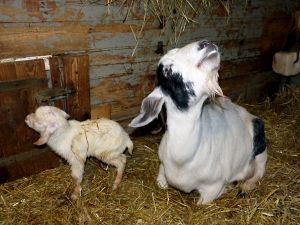 9/3 2018
—
.
goatlog

9/3 2018
—
.
Black Beauty in the snow.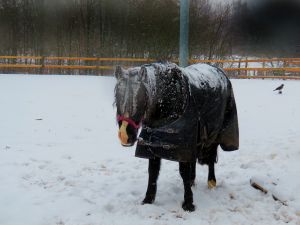 9/3 2018
—
.
Milo checking in.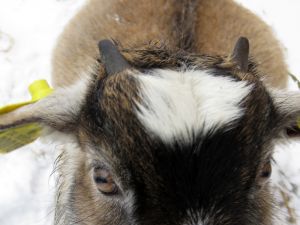 9/3 2018
—
.
Wanna build a snow, man?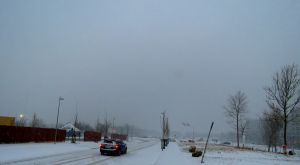 9/3 2018
—
.
Trying to live your life on the edge of a cliff
10/3 2018
—
.
Today will be a good day. Yo, Peanut.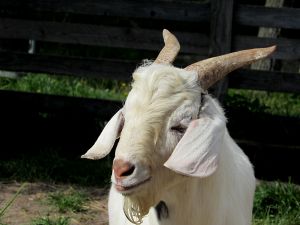 10/3 2018
—
.
So, it's a mental health issue, not a gun issue? Well maybe you should pour some of that fat NRA money into that so people who need PTSD treatment can actually get it. It was probably easier for him to get guns than to get that treatment. It's so fucking awful. And you want to arm veterans and put them in schools to protect the children? Are you going to give guns to the children and get them to protect the veterans then?
It makes me think of that Simpsons bit where Mr Burns has ALL the diseases which keeps him alive because it's the perfect storm and all the diseases keep eachother in check. It seems like that's what America's solution to the gun problem will be. EVERYONE needs a gun to keep everyone in check.
For fuck's sake it's so sad. For the female victims. For the veteran. From the information out so far he served America in Afghanistan and was kicked off a PTSD treatment program. You give tax breaks for private jets but you don't take care of the people that risk their lives for your country god damn motfherf
10/3 2018
—
.
Goats for the front page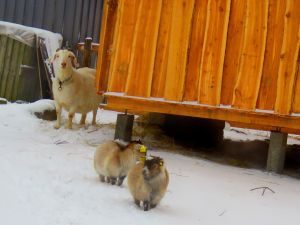 10/3 2018
—
.
Premium superHD bonus content. Setting up the cam and getting ready in the snow.
link: setup video

—
.
And all I can taste is this moment.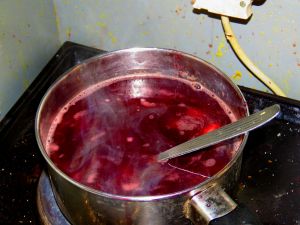 10/3 2018
—
.
Look what I got! Thank you CarolAnn Ellis for the card! I love it! And the sticker are great too! Wait, they are stickers right? I guess I should check if they stick or not. But they put a big smile on my face, thank you for thinking of me!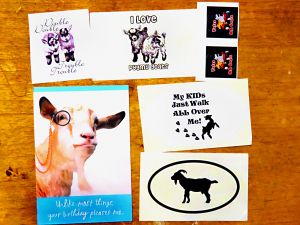 10/3 2018
—
.
But uncle, it's snowing outside.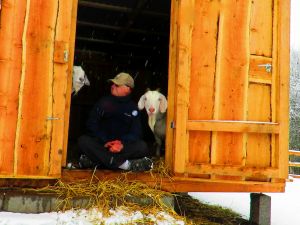 10/3 2018
—
.
More superHD premium content. Setting up in teh snow. In the beginning when i'm chuckling and the camera is shaking, that was the babies trying to climb the tripod. Sorry for pointing my rear at the camera. I know I'll get complaints about that, you prudes.
link: behind the scenes video
10/3 2018
—
.
(voting now closed)
Hey guys, it's one of those things where I post some things and ask you which one you like the best. In the comments will be 3 pictures. Tell me which one you like the best?
I haven't really been able to hit something that fulfills the idea I had properly, but it's not going to get ay better so one of these will have to do.
(voting now closed)
10/3 2018
—
.
We'd like to thank everyone who voted for the meme. And Mia… would like to thank you all for the raisins and peanuts and tomatoes and… what are you on about, Mia? Have you been getting treats from everyone? Sheesh, I thought I was special. Anyway words type many squirrel keyboard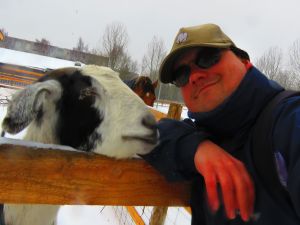 10/3 2018
—
.
Today will be a good day. Happy Funday, guys.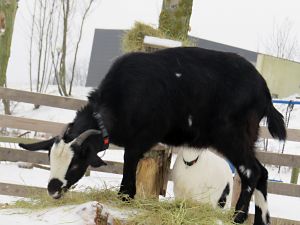 11/3 2018
—
.
By the way, I never got to meet the prime minister. Can't believe he was in the neighbourhood and didn't drop by. I was so upset I could hardly eat the extra pizza I had ordered for him.
11/3 2018
—
.
Wobbling along on a broken mind
11/3 2018
—
.
After careful consideration, no.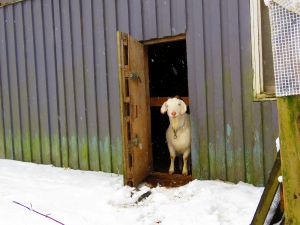 11/3 2018
—
.
If anyone wants a signed autograph, just send me an autograph and I'll sign it. I charge ONE MILLION millions.
11/3 2018
—
.
Are we getting bored of the clones yet? Well, here's another couple.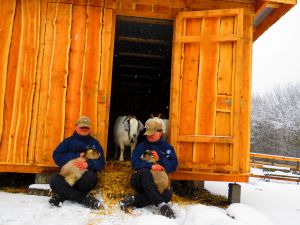 11/3 2018
—
.
If only there was some way to make the trip to the goats easier in this kind of weather. If only there was some kind of magical way to get there without having to walk in the cold snow. Maybe some kind of fantastical, large, yellow vehicle piloted by someone with perfect eyesight that let you ride on it for a fee. If only such a thing was real, if only humanity could inv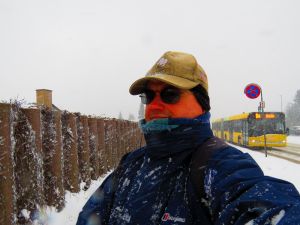 11/3 2018
—
.
Postcards from the frozen zone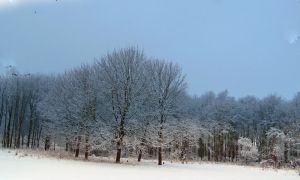 11/3 2018
—
.
goatlog

11/3 2018
—
.
The clones strike back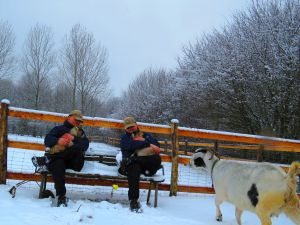 11/3 2018
—
.
Fuzzybutts on parade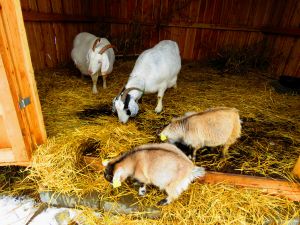 11/3 2018
—
.
You know when you look awful in a selfie but your friend looks graet so you take one for the team and post it anyway?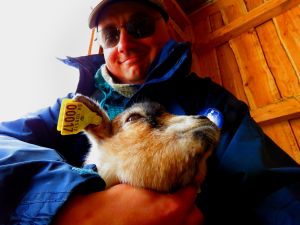 11/3 2018
—
.
Feed the beast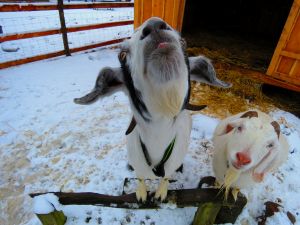 11/3 2018
—
.
Stuck in the middle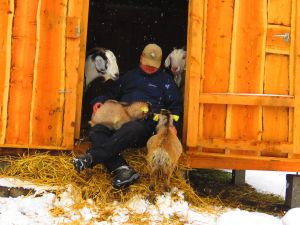 11/3 2018
—
.
End of Facebook. Go go goat photos.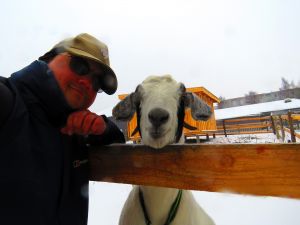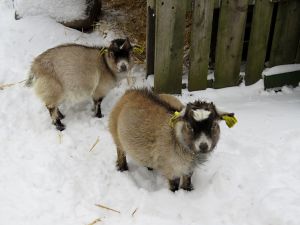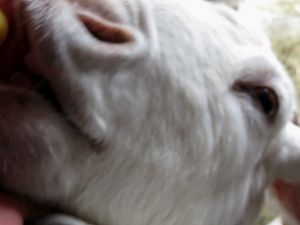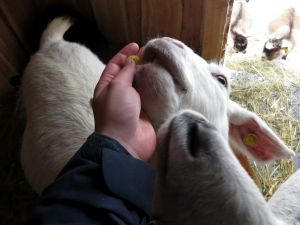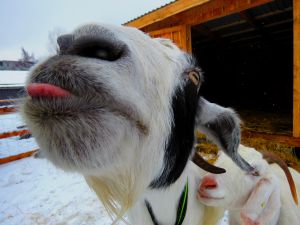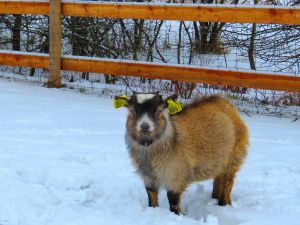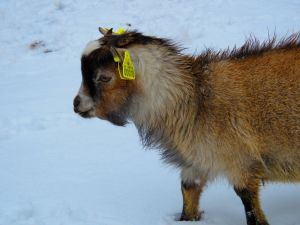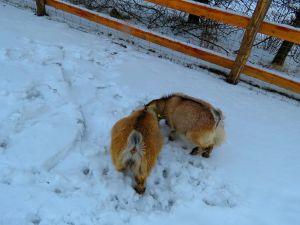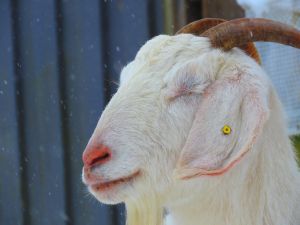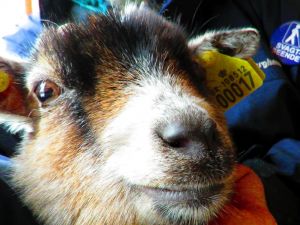 That's all for this week.