June 19th, 2022
Today will be a good day. Happy Mio Monday everyone.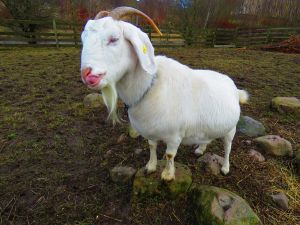 13/6 2022
—
.
Had some good long deep dreams yesterday and night. Got up and got some good exercise in. Last week I kinda ate cake and didn't exercise. So, good to get back on track more or less. Cooked up some rice ine a bowl with coconut oil and ketchup. I love the flavour or ketchup and coconut oil. Now i'm watching the Denmark versus Austria in the footballsports game. Denmark leading 2-0 at half time. Looking forward to goating soon.
END COMMUNICATION
13/6 2022
—
.
Speaking of soccerballsports, congratulations to Australia who just qualified for the World Cup, and will be going in Denmark's group along with France and Tunisia. In a better world, the world cup would be getting ready to get started right around now, but because of the immense and noundless corruption of FIFA the games will be played in Qatar in stadiums soiled by the blood of migrant workers, and it's too hot to play footballsports in the summer there so let's put the world's biggest footballsports tournament there and blatantly ignore all the human rights violations, hooray. I'd still be up for a boycott of the tournament, but I do am looking foward to seeing how Denmark will do after our excellent Euros. And tonight we beat Austria 2-0 which puts us in the lead of our Nations League group. It's a good time to be a Danish soccerballhandler.
And now there will be no more balls talk for a few months, so you can all relax.
PS fork fifa
13/6 2022
—
.
Should probably put some goat content on this here page, how do you do Milo?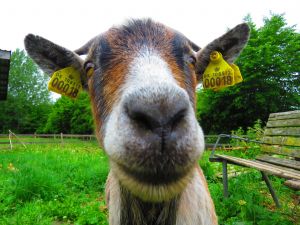 13/6 2022
—
.
Rest in peace Philip Baker Hall. I must admit I did not recognise the name when I saw it. I don't really know any of his other work. But he was unforgettable as Lt Bookman on Seinfeld. A small part in one episode, but just standout hilariously excellent. Absolute perfect performance. Don't matter how many times I've watched it, it still makes me laugh every time. Honestly I'm a little surprised he was still alive, can't complain if you make it to 90 and go out peacefully surrounded by loved ones. Thanks for the laughs.
14/6 2022
—
.
Today will be a good day. HappY Yogi daY everyone.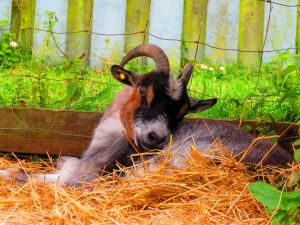 14/6 2022
—
.
Good goat times today. Back on the goat track, choo choo. A few scattered raindrops and windy in the morning, but it was pretty much gone by the time I made it to the goat place, and we had some nice sun on and off during the day. Lovely and warm when the sun was there. And the usual goat fun. Some visitors at the fence, I didn't do any peopling but the goats got some fresh leaf and pettings. And lots of treats and cuddles from uncle Meatbag too of course. Milo did some stellar sabotage work to ruin all my attempts at making nice videos, he's got a knack for that. And at one point when I had set up the camera Mia pointed her rear at it and dumped a waterfall of berries right in the camera's direction. I haven't looked at the footage yet and it'll be a few days before I get it all edited properly, but I have a feeling this will go right into the Keiko Hall Of Fame higlight reel. We'll see. Oh we will.
14/6 2022
—
.
Meeting goats is easy.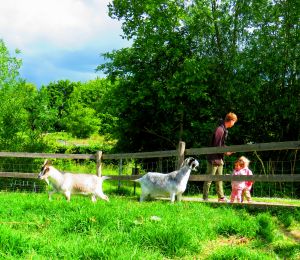 14/6 2022
—
.
Judge me by the company I bleat.


14/6 2022
—
.
Today will be a good day. Happy Hump Day everyone.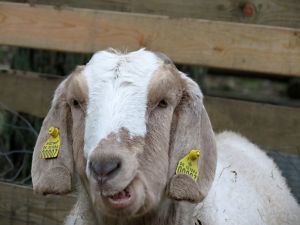 15/6 2022
—
.
Digging in the moon with a silver spoon, yeah I'm stoned for a moment, with a friend.

15/6 2022
—
.
goatlog

15/6 2022
—
.
The excruciating pain of watching someone else get the food.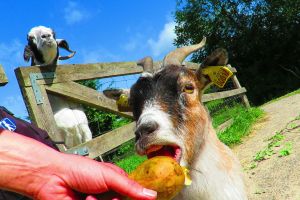 15/6 2022
—
.
Mia with the visitors yesterday.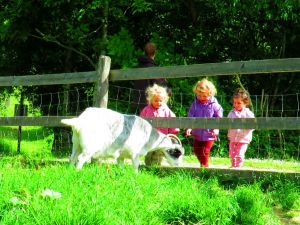 15/6 2022
—
.
Going through photos suddenly spotted the reflection of Mia in my glasses. Thought it was sort of neat.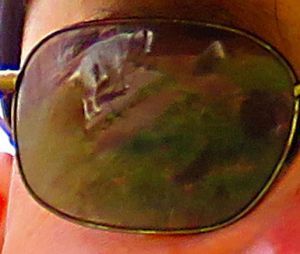 16/6 2022
—
.
I miss Craigyferg.
Is current Dr Who anything like this? Because I might start watching it then.

16/6 2022
—
.
Today will be a good day. Here's Bruce and Clark from 2014.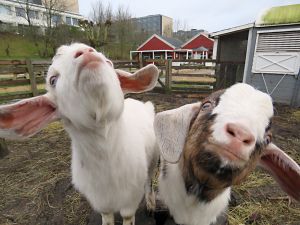 16/6 2022
—
.
Good goat times today. A beautiful day, up around 20C/68F. that's hot for Denmark. A strpmg breeze leeping it quite comfy. It was hot enough that the goats took parts of their siesta inside the shade of the goat house for a change.
Nice visitors too. A couple of kindergarten groups. I got the goats over to the fence so we could have some goat fun alltogether. Kids fetching leaves for the goats. One lady who was with them asked a few questions. Got some awws when I told them Mia's name and that she'll be turning 10 in August. I guess Mia is older than some of the kids who come to visit. Funny thought. And we got some oohs when Sky butted heads with, I think it was Lily. Good show!
Lovely summer's goat day.
16/6 2022
—
.
Beautiful sunny goat day.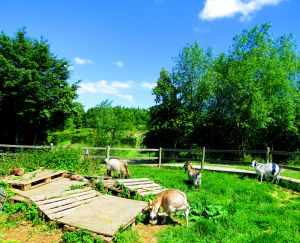 16/6 2022
—
.
Mia just hanging out with the visitors.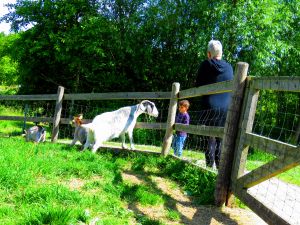 16/6 2022
—
.
I think Nuller may be dating that tub now, should probably update his relationship status. Not sure his mama approves.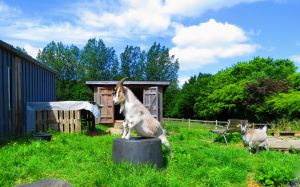 16/6 2022
—
.
Today will be a good day. Here's Bob from 2013.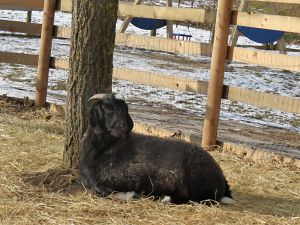 17/6 2022
—
.
goatlog

17/6 2022
—
.
Alright, Nuller, the first step is admitting you have a problem.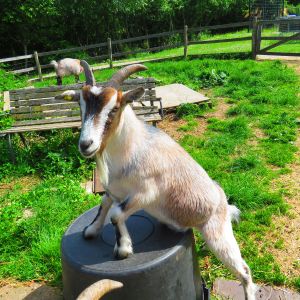 17/6 2022
—
.
This video is for Keiko. Everyone else cover your eyes. You have been warned.
17/6 2022
—
.
Today will be a good day. Happy Caturday everyone.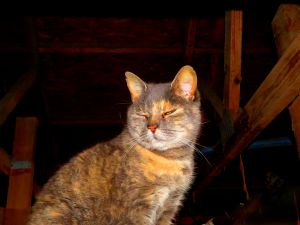 18/6 2022
—
.
Milo and Sky enjoying breakfast. I like to grab a handful or two for Sky and put it somewhere to the side so she doesn't have to fight the others to get into one of the feedboxes.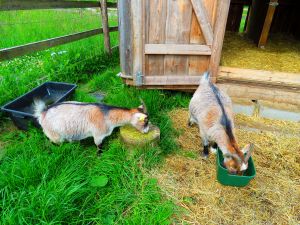 18/6 2022
—
.
Today will be a good day. Happy Funday everyone.


19/6 2022
—
.
goatlog

19/6 2022
—
.
Funny, fb just told me they updated their privacy policy and one of the options they presented me with was "don't show this again". With all the other annoying junk they show me, especially on Mia's page, the options are always "do it now" and "do it later". There's never ever a "don't do it" option. Even if you don't want it the best you can do is tell them 'later'. You can push snooze but you can't turn the alarm off. Anyway, hope you're having a good Sunday i wish i had cake.
19/6 2022
—
.
Big gal and little gal. Mia and Sky all snuggled up.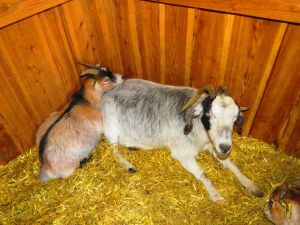 19/6 2022
—
.
Hang on to your Nuller.


19/6 2022
—
.
.
—
That's all for now.