It's been a quiet week. Nothing interesting going on really. What else is new? The weather has been quite decent. Next week we might get upwards of 20C. Now that would be something. I am looking forward to spending more times with lazy goats in the sunshine.
Had fun with the goats this week too, of course. It was great seeing the babies play around with the new house. Once they figured out how to jump up on the roof, well it was just lovely to watch. Glad they got something new to play with. And on Thursday they spent some time running around outside the pen. I'm not sure if they'd been let out before, but it was the first time I got to see it at least. I love the way they sprint around. Some of the kids have been calling them Frederik and Frederikke, but Sigrid told me they haven't picked names yet. They will probably do the same thing they did with Mia. Picking three suggestions from a hat and then voting for those three. Hopefully it won't be too long before they have names.
But let's just go to the photos now.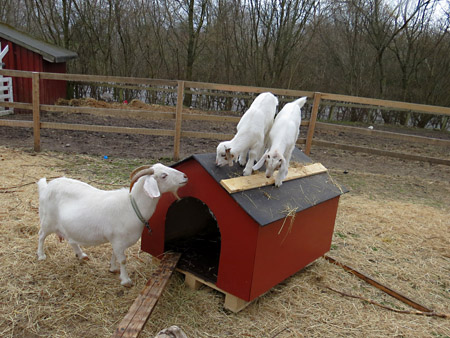 Medium and Large on top of the world. Or the house at least. While Mio keeps an eye on things.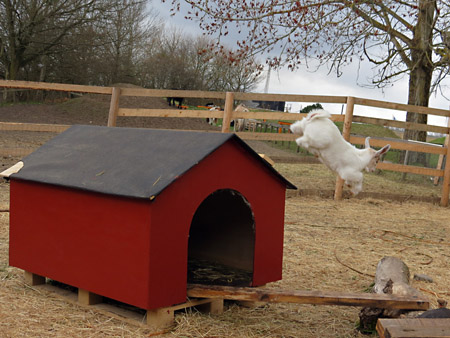 Goats in flight! Medium jumping off the playhouse.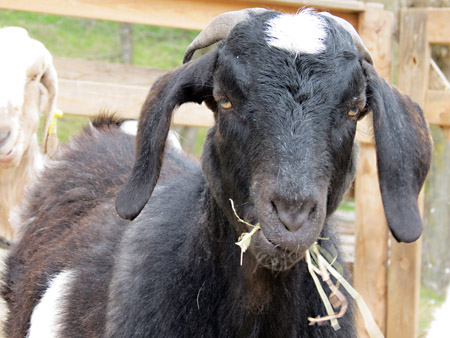 A mouthful of hay for Bob.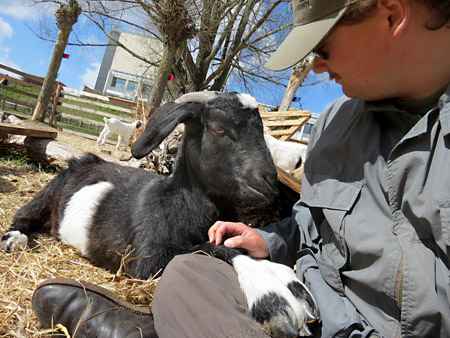 Relaxing with Bob. Love when he puts his white socks over my legs.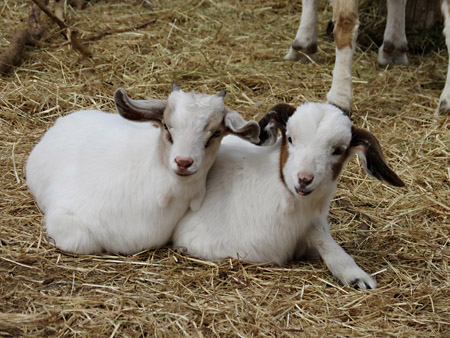 Always together.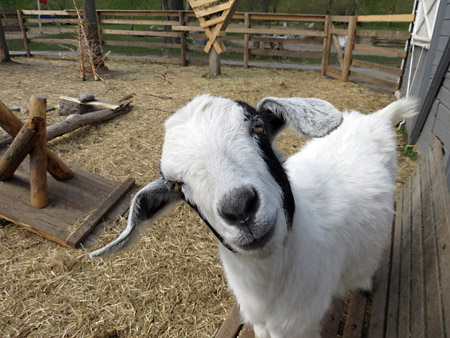 Is that a camera or a raisin you got there? Oh a camera… nevermind then.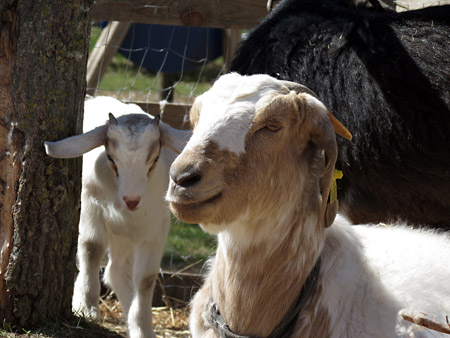 Big auntie Kamel.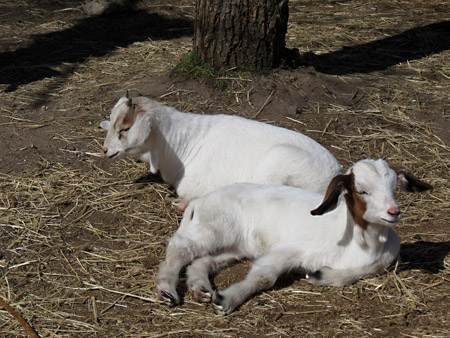 Medium and Large relaxing again. I like the way Large's legs are sprawled out like that.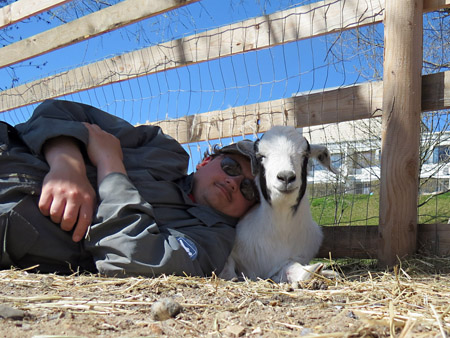 Just taking a nap with Mia as a pillow!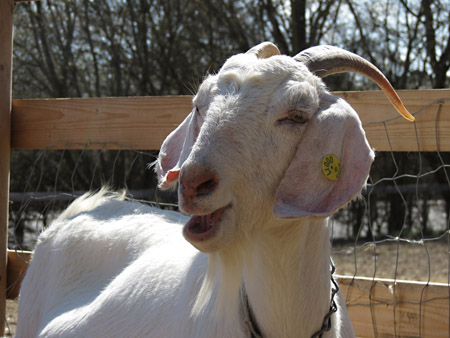 Mama Mio.
And videos.
The first one is the goat kids playing on the rooftop. Too much fun. Lookit them go. Large was the first one to make it up there. Medium quickly followed after a couple of failed attempts.

–
And goatlog from Monday and Tuesday. Crazy times with the goats. The older goats have learned a trick or two from Medium. Both Bob and Kamel started mounting each other, mimicking the humping. It's a dominance thing of course. But it's pretty fun to watch. Especially big Kamel. She's usually too lazy to get all worked up like that. Bob was chasing Medium around the pen too. It always amuses me when gets up to full speed and races around. Doesn't happen very often. He's like a little race horse.

–
And goatlog from Thursday. Dennis put the goat kids outside. It might have been their first trip outside the pen, I'm not sure. But it was fun watching them run around and explore anyway. It's a big, wide world out there.
And that's all for this week. See you when the sun shines.