It's been a good week.
Somewhat surprisingly. Last week was dreadful, of course. The first couple of days after Bob's death were really hard. Spent most of the time eating unhealthily and exercising and feeling sad. But you can't go on like that forever. I checked the weather forecast and it said that Monday would be a warm and sunny day. Seemed like a good day to get back to the playground. And it was. Summer was back and so was I. It was good to be back. But strange to not have Bob around. I talked a little with Nina when I got there. Later on Bodil came by and we had a good talk about things too. It helped to talk to people and spend time with the other goats.
Bodil asked me if I had heard the news about Palle? I told her I hadn't. She said she was surprised they hadn't told me, but she guessed Sigrid wanted to be the one to tell me. Sigrid wasn't working that day. Bodil said she couldn't tell me what it was, but it was good news. I could pretty much guess what it was, but I promised to act surprised anyway. On Tuesday Sigrid was at work. And we had a good talk. About Bob and everything. And then she told me the news. We get to keep Palle. So that is really nice. Everyone loves him so much, he's such a friendly little guy. And with Bob gone someone needs to take over as the big guy. It'll be a while before he's the big guy, but he's growing. Little Palle. He will probably always remind me of Bob. That beautiful black colour. I'm really glad that he gets to stay. For Mia too. It's nice that she'll get to keep her boy. The vet will be coming on Wednesday to get him castrated. Fingers crossed that it will all go well.
Sigrid had more good news for me. Although bittersweet. They have found new homes for the twins, Medium and Large. It will be sad to see them leave. But I'm glad they have somewhere to go. Especially Medium, since it's always hard to find a home for the male kids. He should be leaving any day now I think. To be honest it would probably have been a good idea if he had left already. He's starting to act somewhat buckish and his advances towards his mother and sister are getting a little too serious. I think he is going to an organic farm place. Hopefully he can have a good life there. My memory is so bad, I always forget details. I think Large is going to a friend of Nina's. They got a farm but then discovered they weren't allowed to farm the land? Or something like that. But they are allowed to have goats. Large might stay with us a little while before leaving for that place. It's too bad they have to be split up, because it's sweet to see them run around together. Attached at the hips, as I like to say. When they get separated you can hear them calling for each other. But it's for the best, and I'm glad they have new homes. They have been a lot of fun and good memories. Medium is reminding me a lot of daddy Preben now. He'll be big and strong I bet.
On Thursday the kids at the playground had a market fair type thing. They were raising money, for the rain forest I believe. Sounds like they had a lot of fun. I stayed mostly with the goats. Palle and Mia wandered up to the marketplace and Palle starting licking a TV set that was for sale. Usually when Mia wanders off the smartest thing to do is grab Palle and take him back to where they're supposed to be. Mia will usually soon come following then. I tried to keep the goats out of trouble while the kids had their fun. When it was time for me to leave I went and donated some money to the cause. I gave them all my spare change. Because of my eyesight I can't tell the small coins apart so I only carry the big coins, 10 and 20 kroners. I had quite a lot of them and Sigrid got really happy and hugged me. That was very sweet. It surprised me and made me happy. I'm not used to being hugged. I was probably super awkward, but I did go home with a big smile on my face. It was nice to be able to do something good for the kids and Sigrid and everyone. That place does so much good for me, I'm happy to give something back.
A good week. Good to be back. I miss Bob, but life does go on and I'm glad I have a place I can go with people and goats that make me happy. My little oasis in the desert of life.
I think that's enough writing for now. Let's take some pictures. Starting with Bob.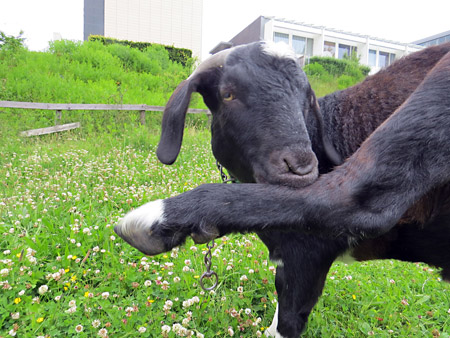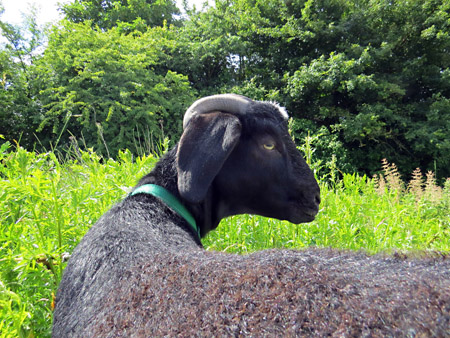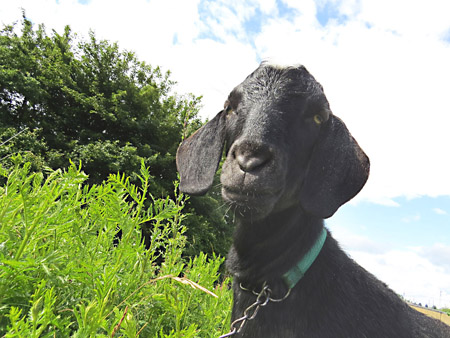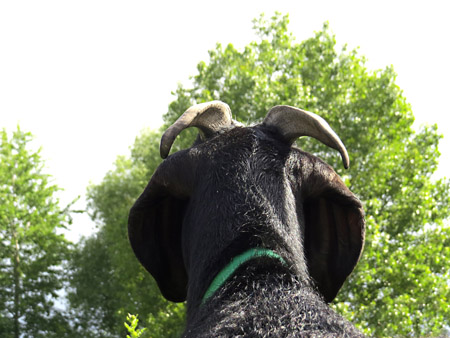 Miss you, buddy.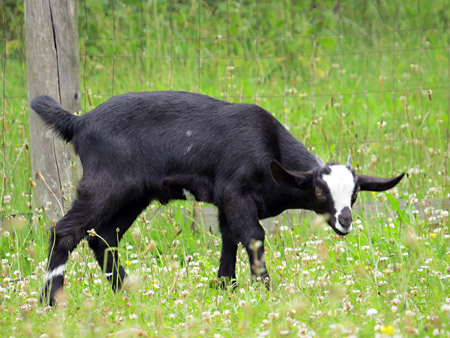 Little Palle. He's a keeper.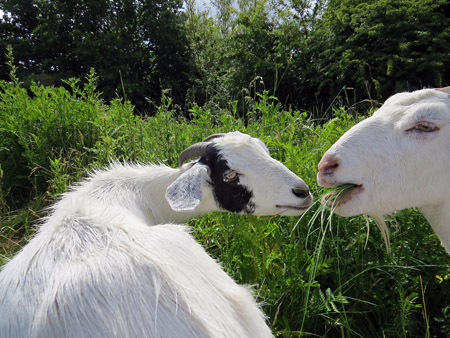 Mia and Mio.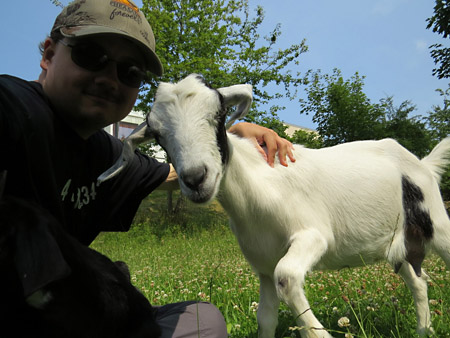 Mia and me.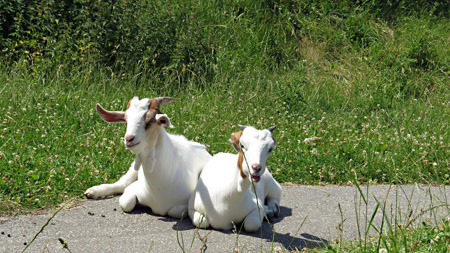 Medium and Large.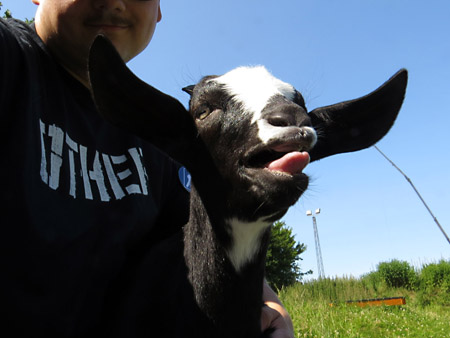 Palle calling for mommy.
And videos.
A goatlog from last week. Bob's last two days. Most of it is happy goat kids, though. But also a final farewell.

–
And then this week. Goatlog from Monday and Tuesday. The return of summer and the return to the playground. Fun and cute goat kids stuff again.

–
And finally from Thursday and Friday. More cuteness with the kids. Bit of Sigrid and Bodil too.

And that's all. The playground is closed next week, so I won't be able to have long days in the sun with the goats. But hopefully I can still get my goat time in.