Today will be a good day. Happy Mio Monday everyone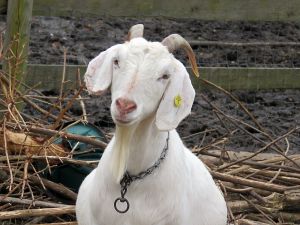 5/8 2019
—
.
goatlog

5/8 2019
—
.
Thank you, good people, for being good people. Thank you parents for all you do, even for a difficult child. Thank you goats, for being better than us. Thank you, pizza, for dulling the ache. Thank you. dreams, for beign beautiful and magic. Thank you, computer, for enabling connections.
5/8 2019
—
.
Thank you everyone for participating in the thank you post. It helped steer my mind in a more positive direction. I never see any value in myself, but it feels good to know that there are people out there who get something out of my posts. It's a reason to stick around.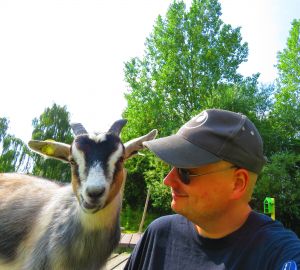 6/8 2019
—
.
Today I learned that cheetahs can't roar, but they meow.

6/8 2019
—
.
Today will be a good day. HappY Yogi Day everyone.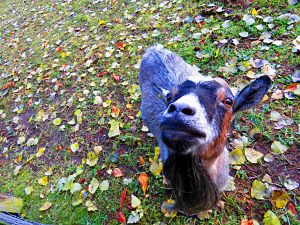 6/8 2019
—
.
Good goat times today. Twas a heavy thunder last night, and rain. But by the time I left home the sun was starting to come out. Only a drop here and there. And as the day wore on it got quite lovely. Might have reached the 20C/68F mark. Twenty degrees isn't bad when it's sunny out.
When I got to the goats, a group of elderly people were standing at the fence with them. As the goats saw me arrive they bleated and ran to me. Which amused the elders. "You didn't even have to call for them!".
We went out to the greens. Entertained the kindergarteners next door who petted and fed the goats through the fence. One kid was calling one of the goats "Mr Goat", but I'm pretty sure he was talking to Lily. Another kid said "Watch out for the big goat, it's very dangerous!". Clearly someone hasn't been face to face with the real threat. Mr Milo Goat.
But everyone was happy in the greens.
6/8 2019
—
.
We spent a little time in the horse pen too. The horses are still on vacation. I'm glad the goats only do staycations.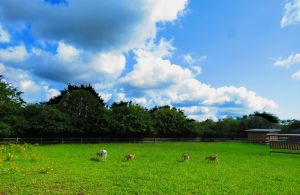 6/8 2019
—
.
Oh Oh I forgot. I ran into a deer today. I buried it in my back yard.
Just kidding. About running into it. But I saw it. I did. I swear. On my way home. Just walking away from the playground. Something ran across the path in front of me. It wasn't very big, I thought it was a cat at first. But then out came something bigger. Now, I'm willing to admit that the fact that I'm 90% blind might cause some people to question my story. But what could it have been? It wasn't a very big one. But bigger than Mia for example. My first thought was GOAT. But nah. It had a long face but the ears were… deerish. I wonder if the smaller animal was its baby? They came out from the parking space area of the residential area (the forbidden zone, you might remember from grandma videos). I wonder if they had been rummaging through people garbage there? Hmm.
I'm pretty sure it's not the first time I've seen a deer. But the last two (I think) times it was fast and unclear in shade and I really wasn't sure. This was running right across the path in front of me in sunlight. I'm pretty pretty sure.
Beyond the playground there's a nature park area sort of thing. So I guess there are actually some kind of wildlife there.
Now I wonder if that dog scare we had in the alt pent was actually a deer? Remember that? I thought I saw a dog run along the fence. I still wonder if it was a wild or loose dog, why it didn't clash with the goats when it managed to open the gate to the alt pen… maybe.. it was a small deer and it wanted to get in to the greens in the alt pen and then ran off when it was face to face with the goats?
I dunno man. But I'm pretty sure I saw a deer today. Unfortunately I had my camera packed in down in my backpack and it was gone before I could even think about getting it out. If only I'd had one of those smart phones with cameras.
Well anyway. That's my story and I'm sticking to it.
6/8 2019
—
.
By the way, in case you were wondering. Yes, we have super violent video games in Denmark too. In fact I believe the Hitman series is made by a Danish developer. If you want to look at whether video games glorify violence, fine. Just remember to go after Hollywood too, and all that. Just don't bring it into the debate about mass shootings. You're the only country with this problem
Only in the panhandle. And the walmarts. And nightclubs. And preschools. And kindergartern. And high schools. College. University. Concerts. You're as likely to be killed by a toddler with a gun as by a refugee with a gun.
And so on and so forth. I blame Minecraft for the obsession with buildings walls. And Mario for the mushroom addiction epidemic. Monkey Island for the ebola virus.
6/8 2019
—
.
Think goat thoughts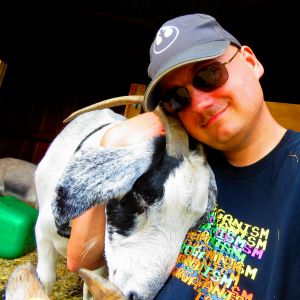 6/8 2019
—
.
Today will be a good day. Happy Hump Day everyone.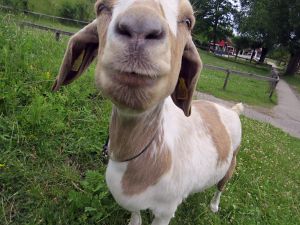 7/8 2019
—
.
Lily coming in for a smooch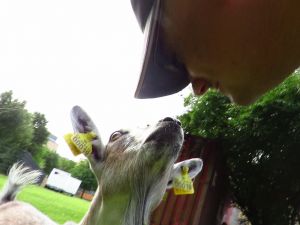 7/8 2019
—
.
Goat your nose!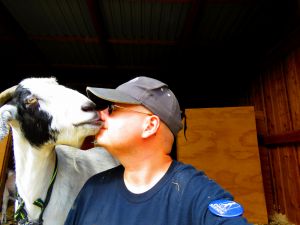 7/8 2019
—
.
I still sometimes get surprised when adults talk to me as if I'm one of them.
8/8 2019
—
.
I still love this piece

8/8 2019
—
.
Today awill be a good day. Here's Vanilje from 2006.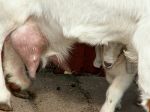 8/8 2019
—
.
So, I watched the new BH90210.
And that's something I never thought I'd say.
If you know me, you should know I hate all the reboots and remakes and things. But I'll admit, this isn't the worst. If you're going to revive an old show, this is a fun idea. I don't think I've seen it done like this before. It combines two of my favourite things. Celebrities playing horrible versions of themselves. And nostalgia. I do have a lot of nostalgia for the original show. The first seasons at least. That was back when we had two national tv channels and shows coming in from America were often a big deal amongst the Danish kids. I lost interest in the show after the first few years. But I do have good memories of the first ones. And you know, crushes on most of the girls too. As a lonely boy with no kind of social life with real girls, that's how it would often go. I don't think there was ever a single actress that appeared on Buffy or Angel that I didn't have some kind of infatuation with.
And that concludes chapter one of My Life As a Hermit. In bookstores this fall.
8/8 2019
—
.
Dinner is served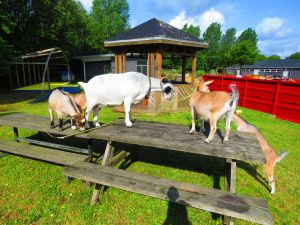 8/8 2019
—
.
Watchu goatn bout, Sassy?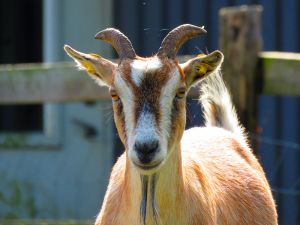 8/8 2019
—
.
Today will be a good day. Have a Fuzzy Friday with Mr Fuzzy Fuzzbonk.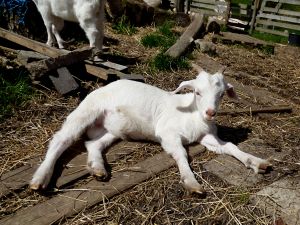 9/8 2019
—
.
Lily's looking up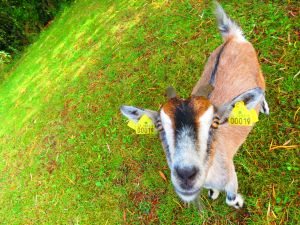 9/8 2019
—
.
I'm not a highly paid movie producer, so take my advice with a grain of salt. But I really think IT part 2 should start with oldtimey Michael Palin going "It's" and then title credits.
9/8 2019
—
.
Milo's got himself a fur pillow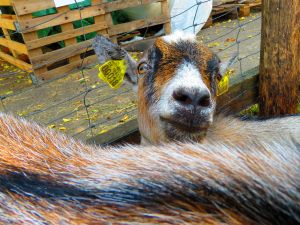 9/8 2019
—
.
Note to self: Remember to turn on all the lights before reading r/TwinPeaks.
I really want to rewatch The Return, but I know I'll give myself nightmares.
10/8 2019
—
.
Look at Mia's reaction when I go for water. It kinda breaks and warms my heart at the same time. I wish I could stay with them all the time. Or I could goatnap them and keep them hidding in my apartment.
link: goat video
10/8 2019
—
.
I'm getting worse and worse at keeping up with the facebox, but I do appreciate scrolling down and seeing babies and animals. I should do that more often. A welcome reminder that there is good in the world.
10/8 2019
—
.
Today will be a good day. Here's big boy Peanut from 2015. He must be a monster by now. Hopefully.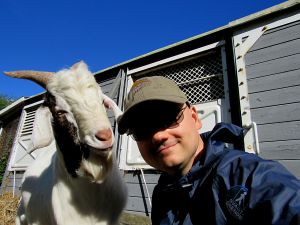 10/8 2019
—
.
Outside, thunder. Again.
I think the real summer may be over. Forecast for the next 10 days is all below 20C/68F. Far cry from last summer. I hope we'll have a mild fall at least.
10/8 2019
—
.
I still can barely believe that catcalling is a thing that actually happens in real life. It would make more sense to call at actual cats. If I see a cat I find it hard not to meow at it. I wonder if cats think I'm an asshole?
10/8 2019
—
.
Mind at ease, there is only peace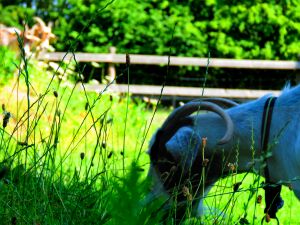 10/8 2019
—
.
Today will be a good day. Happy Funday everyone.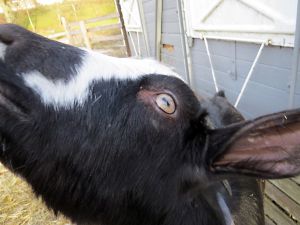 11/8 2019
—
.
A bit of Sunday sass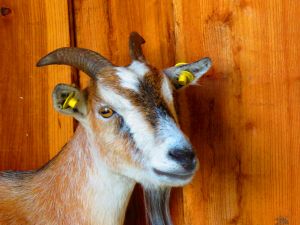 11/8 2019
—
.
mwah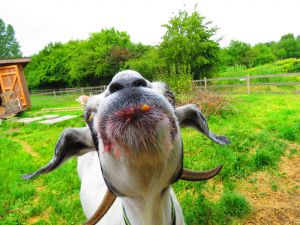 11/8 2019
—
.
.
—
That's all for now.