Today will be a good day. Happy Mio Monday everyone.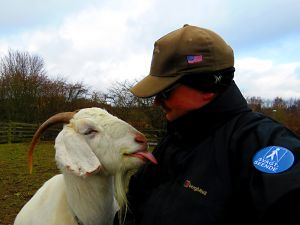 25/11 2019
—
.
Had some good dreams last night. I dreamt that Yoda was in The Labyrinth. Not an actor or puppet or animation, of ourse. The real Yoda. Was in The Labyrinth. I don't think Bowie was there, but I don't really remember muh of it. I also dreamt about a vampire in a swimming pool.
25/11 2019
—
.
Soup + Rick & Morty. Not bad, cuz.
25/11 2019
—
.
Lily would like to register a complaint RE: lack of treats in her mouth.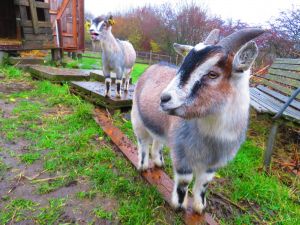 25/11 2019
—
.
Things I would like to make in Minecraft:
A Water World like wooden platform home out on the open sea.
A home in a sea of lava.
A recreation of Castle Britannia.
A farm with lots of animals.
Speaking of animals, I know it's just a game but it still pains me a little when I watch the youtuber player killing animals in the game. Even blocky sprite animals that you need to kill to get ressources… it still bothers me.
25/11 2019
—
.
It's 1:45 am, currently considering grabbing a little night soup.
26/11 2019
—
.
Started playing Minecraft for a bit. The blocky nature works well with my limited eyesight. But it's still difficult. I don't know how much I'll be able to enjoy it. But remember below where I said I wanted to build a home in a sea of lava? Just so happened the world I spawned placed me practically right next too a lavafall, pouring down a mountain. So now I have sort of started terraforming the valley. I wonder if I can flood it all with lava and make a house in it. Anyway, it's a distraction from the ugly beast of reality.
26/11 2019
—
.
Today will be a good day. HappY Yogi Day everyone.
Miss you, sweet girl.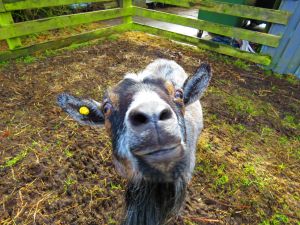 26/11 2019
—
.
"President Trump signs animal cruelty bill into law, making it a federal felony".
Good on ya, mate. Fair's fair.
I mean, not that I think Trump really cares that much about animal abuse. Just like he doesn't care about abortion or the right to bear arms. Probably cares more about bear claws.
Cynical, moi?
26/11 2019
—
.
Good goat times today. Dark and wet morning. It rained a little, but I managed to get he goats out for a tour of the grounds anyway. Not much to eat now, but iti's still good to just walk around and nibble on branhes and fallen leaves and maybe some soggy grass here and there. I'm glad I can come and ake them out so they're not just stuck in the pen all day. Gotta keep those goaties happy, as they do for me.A valuable service provided.
26/11 2019
—
.
Out with goat butts. I mean buds.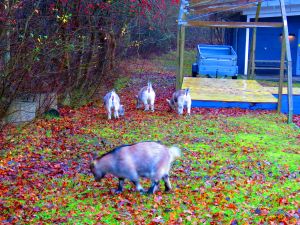 26/11 2019
—
.
I think I had too much soup.
OR NOT ENOUGH
/plot twist
26/11 2019
—
.
Just hanging out with Nuller.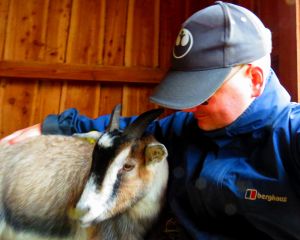 26/11 2019
—
.
I'm retiring to the bedspace. Maybe I can craft some nice dreamworlds. You kids behave while I'm gone. I've marked the liquor bottles, I know how much is in there.
26/11 2019
—
.
Today will be a good day. Happy Hump Day everyone.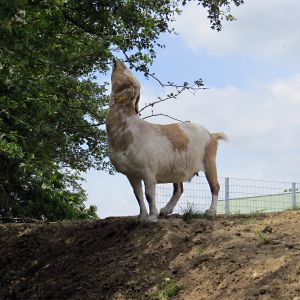 27/11 2019
—
.
Out of soup.
#Sad
27/11 2019
—
.
This year for Thanksgiving I'm going as a slutty nurse.
Yeah, I know we don't wear costumes on Thanksgiving, what's your point?
27/11 2019
—
.
Hi, I'm here for the treats.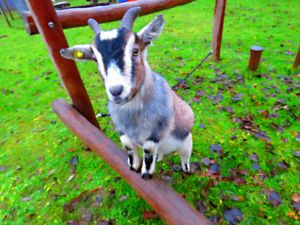 27/11 2019
—
.
When you see days travel down the river stream like folded paper ships
28/11 2019
—
.
Today will be a good day. Here's Popcorn from 2015. +Peanut's blue box.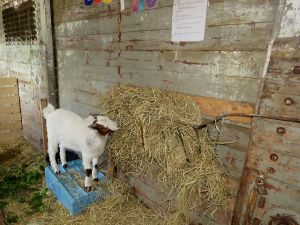 28/11 2019
—
.
hakuna mawhatnow
28/11 2019
—
.
Let's try this again…
Good goat times today. Muddy, though. So very muddy. Maybe the muddiest it's ever been.
Sky was in a really talkative mood. Much more than usual. Maybe it was the mud that got her complaining. USually it's Nuller and Lily who can't shut the fork up (he said lovingly) in the morning. But today Sky was the chatty one.
Somehow got them out past the mud and we went around. Tensions were high at some points. A good bit of headbutting and running around. And Milo started humping Sky. In front of a visiting daycar group! Haha. Guess the kids got a little Birds & The Bees education. Hormones must be raging. I don't know if I'm just imagining it, but I feel like I can smell it. Maybe the girls need a boyfriend, one with better… equipment, than Milo and Nuller. Oh I wish we could have some baby goats.. .but alas, it is not to be. No matter how hard Milo tries.
He also made a kid cry. I think. I was around the corner when it happened, but I'm pretty sure Milo pushed the kid. His dad was there and picked him up and was very good about. Oh Milo. A menace to.. everyone.
But hey, at least it's not boring.
28/11 2019
—
.
Is everything working again? Here is chatty Sky.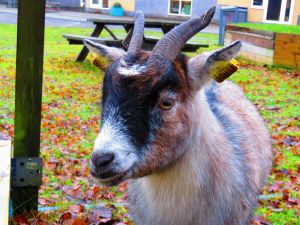 28/11 2019
—
.
Happy Thanksgiving to those who partake! I am thankful for goats, family and friends. For soup and pizza and other distractions. Hope you all have a good one, whatever you're having.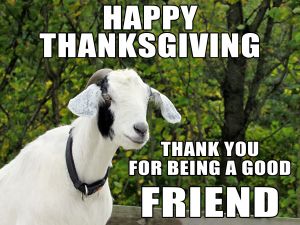 28/11 2019
—
.
Today will be a good day. Here's the Ping Pong twins from 2016.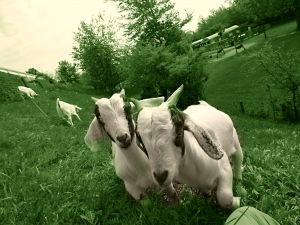 29/11 2019
—
.
Time for that awkward conversation with the pizza place. "No baby, I still love you. I was just… seeing someone else for a little… but you're my one true love. Baby don't be like that… look, can you just take my money and give me what I need?"
Just like all my romantic relationships.
29/11 2019
—
.
I see a blue smurf andI want to paint it black.
29/11 2019
—
.
My favourite part of Thanksgiving is the goat butt parade.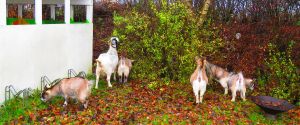 29/11 2019
—
.
Look who came to say hi to the goats. It came up to the fence but quickly backed off again. For once, it seems the dog was more afraid than the goats. Cute little thing, though.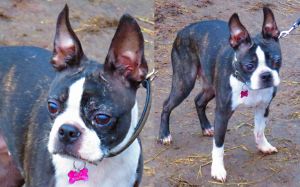 29/11 2019
—
.
There are no new episodes of The Good Place until January 9th. This is literally the worst thing that has ever happened to anyone in the history of things happening to people. GEORGE IS GETTING UPSET
30/11 2019
—
.
Todat will be a good day. Here's Mathilde from 2005.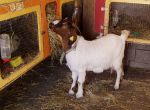 30/11 2019
—
.
Sheesh. Playing Minecraft. Lured 3 little pigs back to my lava fortress. Had not secured fencing beforehand…
Three cooked pork chops later… I feel bad.
Better secure some fencing before I get any more animals. For my farm. In the lava.
30/11 2019
—
.
Hey, it's everyone's favourite Milo & Sky duo, Sky and Milo!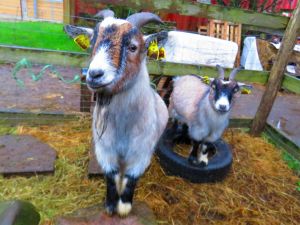 30/11 2019
—
.
Today will be a good day. Happy Funday everyone.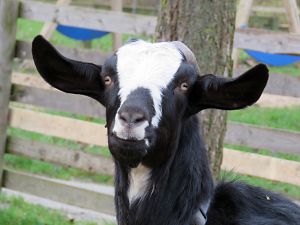 1/12 2019
—
.
Feeling a bit unwell. Dizzy and nauseated.
Dreamt that I had been in surgery and greatly enjoyed the drugs. Not sure if connected.
1/12 2019
—
.
Look, we got a new horse.
I think her name is Maureen. And I think i'm going to have a really hard time telling her apart from Black Beauty. I believe it's Black Beauty on the left.
I'm not sure if we've said goodbye to one of the other horses. I saw Shadow, so if one has left then it must be Sille or Luna. But hello to Maureen.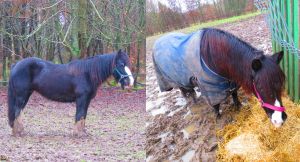 1/12 2019
—
.
What if Yoda species is actually the Whills?
My prediction, The Mandalorian will end with the Mandalorian handing baby yodling to his family of secret whills on the secret whill planet and then he'll ride off into the sunset.
Okay, the whills part maybe not. But so far they've played very strongly to the western tropes, so it HAS to end with him riding off into the sunset right?
How do you ride off into the sunset in space? !
1/12 2019
—
.
så ku jeg være månen
1/12 2019
—
.
Come on, Nuller. Always pointing his rear at the camera. Proud of that fuzz.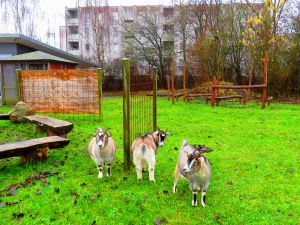 1/12 2019
—
.
.
—
That's all for now.