Today will be a good day . Happy Mio Monday everyone.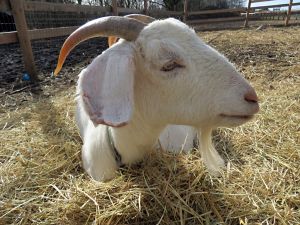 2/12 2019
—
.
Had my halfyearly eye doc appointment this morning. Normally I'd go hang with the goats afterwards, but I'm still not feeling too well. Not superbad, but still dizzy and nauseated. And tired. Not tired like "I need sleep" but tired like "this unit is out of power". So i figured sitting out in the freezing cold (frost on the sidewalks this morning) wouldn't be a good idea.
No news at the eye doc, really. I have been feeling like my vision has been getting worse, but it's nothing hte doc can see. Everything is looking peaceful and stable. Still 0% vision on one eyes, about 25% on the other. So. No news is good news.
The doc said, "Not that it helps you any, but your case is very unusual". He was kinda fishing for information, if i'd ever been told exactly why what happened happened. But I've never really known. It just happened. A rare case. What are the odds. You can drive yourself mad thinking about how things could have gone differently, what if someone had done something else during the treatment, what if I had done better, what if things had gone like they should instead of the rare exception. But here we are. Stumbling through the dark, hoping to avoid the potholes. You never know how long it will be before you reach the grand canyon.
2/12 2019
—
.
Okay I better head to bed before the world folds in on itself and does a pirouette. We'll see how I feel in the morning.
Thanks everyone for the supportive words and feels. Whenever I feel sad and alone I can always count on you. I am thanksfilled.
2/12 2019
—
.
Today will be a good day. HappY Yogi Day everyone.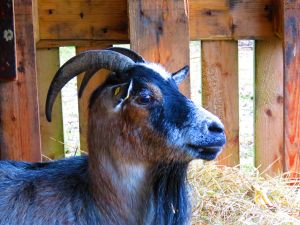 3/12 2019
—
.
How am I feeling? Not great. Not super sick, not a fever. But feeling tired, no energy, dizzy, especially if I start moving around. Still not sure if it's getting better or worse. But I'll take it easy.
Mentally? Not so great. Sad, lost, hopeless. The cold and the dark. Outside the wolves howling. Probably.
It's fine. But I wish it was summer and everyone was great.
3/12 2019
—
.
Here's some goat content. The newbs, inside.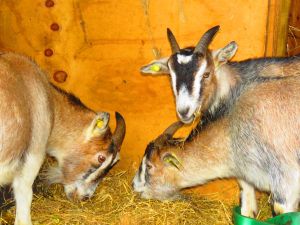 3/12 2019
—
.
Sometimes I don't even feel like a real person. I wonder what the real Lasse would have been like?
4/12 2019
—
.
Today will be a good day. Happy Hump Day everyone.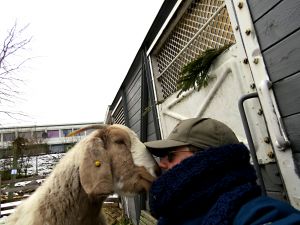 4/12 2019
—
.
I wonder if Whiterose's machine will work. Is it scifi or is it madness and delusion? What if you could go back and reset everything. Take away all the pain from your life, bring back everyone you had lost?
Makes me laugh when people see christ's face in a piece of toast or see a statue crying and think it's a sign. If you think god is willing to let you knwo he's real don't you think he'd be standing on top of a hill with loudspeaker? Tell you that it's all worth it in the end, the pain and suffering will be gone and you'll meet everyone you ever loved again in the afterlife, assuming you've been good, so be good for goodness sake.
Or show his face in a piece of toast and keep you guessing.
The concept of religion is such a weird thing. Everyone can point at Scientology and laugh, but you know [insert your religion here[ is also laughable if you sit down and look at it rationally. So why is it worse than being a scientologist.
Apart from the shady shit. But. You know. Crusades and terrorism and shit. What religions don't have blood on their hands?
Don't forget to say christmas, instead of xmas or seasonal holidays. Even though christmas is a pagan ritual and cocoa cola santa is as real as your sky wizard.
Sorry. this wasn't meant to be a rant about religion. Soemtimes I just.. wish I could reset and do it all again. It's something i'd like to do.
I guess. I'm on Whiteroses side. Until we're out of time.
4/12 2019
—
.
Where's Sky?
Oh, this one's easy.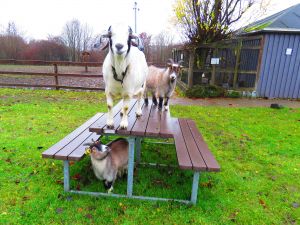 4/12 2019
—
.
Remember this, Kristen? We were so young and innocent. Good times.
4/12 2019
—
.
Trump cancelling press conference and leaving NATO summit early because other leaders were making fun of him behind his back pretty much sums it all up, doesn't it?
And the worst part is, there's going to be a segment of people who think Trump is the good guy in that scenario. That the elitists are mocking old-fashioned, conservative American values and that Trump is right to throw a fit. That he's showing backbone and standing up to them.
These are the deluded people who don't realise that America is a laughing stock to everyone right now, and that coal miners aren't going to get rich by Trump showing his complete lack of diplomacy and class. Jesusfuckingchrist. It's not just the Hollywood elite and world leaders who are mocking you. It's all of us. Cos you're a joke.
You's also actively destroying the environment, hurting animal rights, valuing rich corporations over poor normal folks, vets, students whatever. You're selling out to the devil because the devil is giving you your guns and anti-abortion laws. You've sold your soul and America's dignity and standing in the world, whatever there was of it. You're turning a blind eye to the horrors and bigotry and stupidity for your own gains. Like people riding along with nazism.You may not be a nazi yourself, but you're letting it happen end of transmission.
4/12 2019
—
.
Sky would like to apologise on behalf of the human. His limbs will be cut off and distributed among the poor, in lieu of food stamps.
I'm going to bed, please have the world fixed by the time I get back. And if the dizziness could be gone that'd be swell too.
VOTE HYPNOTOAD 20202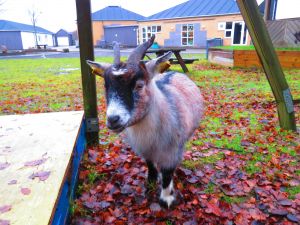 4/12 2019
—
.
Oh hello world, I see you're still there. *tries to hide mild disappointment*
I think I slept for close to 30 hours. Nice little nap, out of this world and into the dreams. Not sure how I'm feeling. Bit dizzy, but that might just be the long sleep. Probably fine physically. Mentally. not so good. I wish it was summer and everything was fair and just.
Hope everyone's fine out there. Semper fudge.
5/12 2019
—
.
Today will be a good day. Here's Bruce and Clark from 2014.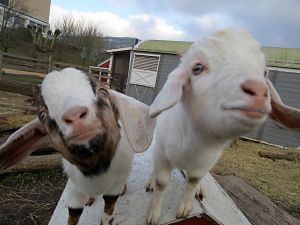 6/12 2019
—
.
I am going to start winding down the day. Off to dream away soon. How am I feeling? Okay, I guess. Physically. I think, maybe. Mentally, not so great. But hey. By Mennen.
6/12 2019
—
.
Today will be a good day Here's Mads from 2007.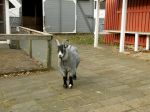 7/12 2019
—
.
Watched It Chapter 2. I enjoyed it a lot. I think the reviews have been lukewarm, but thumbs up from me. Okay, maybe it works better as a comedy than a horror movie, but I don't mind that. The only thing I minded was ..that thing about the ending. But even that, I'm okay with it. And I really liked a lot of the effects and creature designs. There was some interesting stuff. Maybe it's the blindness that makes it more effective. Haha. But yeah, I liked it.
Even tho Tim Curry is still my Pennywise.
7/12 2019
—
.
Lookout Sky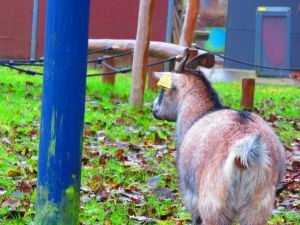 7/12 2019
—
.
A banana duct taped to the wall is also my grinder profile.
7/12 2019
—
.
Mos Eisley, you sexy beast! We're back on Tatooine! I hope the Kenobi show is just all Tatooine all the time.
8/12 2019
—
.
Today will be a good day. Happy Funday everyone.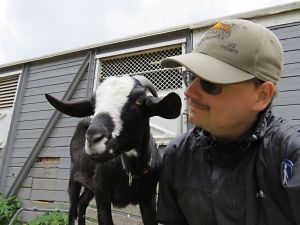 8/12 2019
—
.
Nuller flaunting that fluff.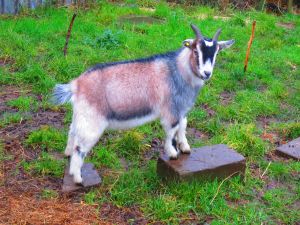 8/12 2019
—
.
.
—
That's all for now.