I HAVE ELDERBERRY SOUP!!
People this is not a drill. I have the soup. I have the flourballs. I have stacks and stacks of peanuts. Oh my gosh. I'm so happy. Haha.
My dad went out shopping. In more good news, he's been feeling better the last couple of days. He's been able to walk without his cane, and I think without too much pain. That injection he got may actually be starting to work after all. That would be so great. I really hope so. He has a friend that helps drive him around too (Thank you Hans!). Dad knew I had run out of peanuts and had promised they'd look for them, and for the elderberry soup. And they hit the jackpot. And I got it delivered straight to the door. I am so fortunate. I can't have too much in my tiny freezer, but it's full now. Oh and my sportsball team won again today, again socring the winning goal in overtime. Maybe 2020 won't be a total disaster. For me anyway. Haha.
I'm actually going to bed early today, I have already eaten. And truth to be told the weather may still be a little too warm to eat soup regularly. But I can't wait to get to eat elderberry soup again for the first time in years! And if we can keep getting it that will make winter a lot more tolerable. Hooves crossed!
Here's to soup, to helpful friends, to winningest teams and to ded walking again. Huzzah!
May you all have good news coming as well. Thank you for being here.
20/9 2020
—
.
Today will be a good day. Happy Mio Monday everyone.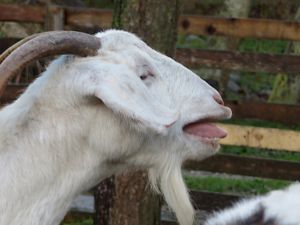 21/9 2020
—
.
goatlog

21/9 2020
—
.
Love is the comfiest pillow.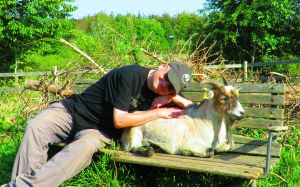 21/9 2020
—
.
I had a cure for your disease, but you threw it away.

21/9 2020
—
.
Milo is doing some peoplewatching.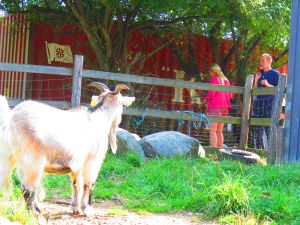 21/9 2020
—
.
Made a new thing for the goats. Somewhat. Just this old broken door. It's been lying around for a year or more, buried in grass and dirt. I got it out and pulled it over next to the platforms. Didn't think much of it, but turns out the goats kinda liked it. It's kind of split into two compartments. Here's Milo and Sky standing in each their own part. At one point Sassy was standing on it and started pooping haha. I thought I'd have to sweep it clean, but it's sort of a mesh door and the poop fell through the mesh. Guess we're getting the ground underneath fertiilized then.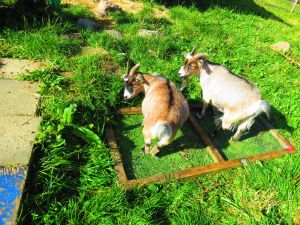 21/9 2020
—
.
And how do you know that a new thing is goat approved? When Mia sits down on it, of course!
She seemed to like sitting there. Sky had a sit on it later too. What I'd really love to see is Milo and Sky sitting down in each comprtment of the door. That'd be adorable. Who knows, maybe I'll get that some time. But hey for now it's a new thing for the goats to interact with, so that's nice.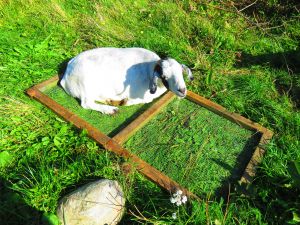 21/9 2020
—
.
Á lapful of Nuller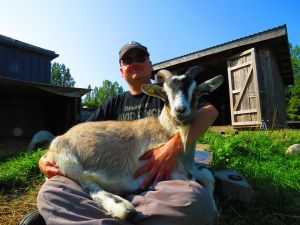 22/9 2020
—
.
Do you remember where you were, the first you were here?
Do you remember who you were, the first time you were you?
Do you remember when you forgot?
22/9 2020
—
.
Today will be a good day. HappY Yogi daY everyone.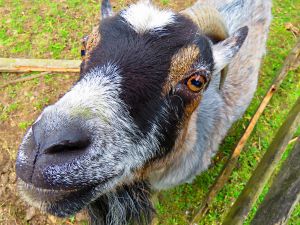 22/9 2020
—
.
Good goat times today. A Foggy morning. But the sun was out and it did its job well. Got up and kissed the almost-summery temperatures. Lovely warm fall day in the sun.
We had a visit from the poop troop! The kids that love watching the goats poop haha. This time they did not talkabout activating poop powers, but they had a new song. "Pee? Or poop? Pee? Or poop? Pee? Or poop?" they sang to the goats. While crouching down and looking up at their butts. Those kids. They asked me when the goats were going to ppop. When I said I didn't know the poop troop leader boy asked "aren't you a goat?". I was tempted to say that I was, but you shouln't sugarcoat the truth to kids. I told him the devastating truth, that I was, alas, not a goat.
..yet.
22/9 2020
—
.
Sky! Ohmigosh hahaha. This beautiful, sunny fall day. It almost seemed like spring was in the air. I wonder if Sky is in heat? Nuller was quite interested in her, but instead of butting heads with her he was sniffing her rear.
And then this happened. Mia was standing on one of the rocks and Sky was sniffing and maybe licking at her knees. And then Sky turned to me and she was doing this thing. Curling her upper lip upwards. I am not sure I have ever seen her do that before. In fact, I can't remember the last time I saw any of our goats doing that. I think that's usually the bucks who do that when they're trying to make themselves sexay for tha laydays.
I am not sure why Mia's knee would cause such a reaction but it cracked me up.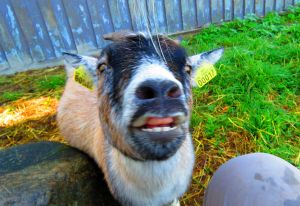 22/9 2020
—
.
What's for dinner?
IT'S ELDERBERRY SOUP!
For the first time in years. Guyze. It's as good as I remember it. Mmm mm. Praised be the elders and their mangificent berries.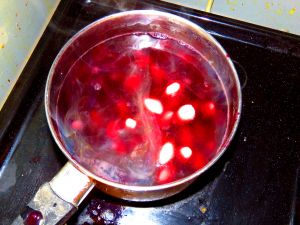 22/9 2020
—
.
Enjoying the sun while we have it.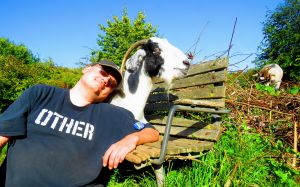 22/9 2020
—
.
Today will be a good day . Happy Hump Day everyone. With bonus Mio, Bruce and Clark.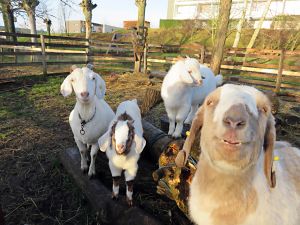 23/9 2020
—
.
I had good goat dreams last night. My favourite part was that I got to meet grandma Mio and hug her. It was so good to see her. I miss her. Every hefty pound of her.
23/9 2020
—
.
I am seriously considering buying a new freezer just to store elderberry soup, haha.
I don't have a proper freezer. I only have one of those freezer boxes on top of my fridge. And with other stuff I have that needs to be kept on frost, I only have space for 4 packs of frozen soup and 2 packs of flourballs. If I can consistently get soup this fall and winter it may just be worth it to get another freezerbox…
23/9 2020
—
.
goatlog

23/9 2020
—
.
Framed by goats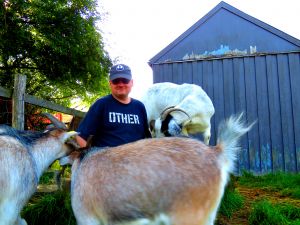 23/9 2020
—
.
trigger warning: political shirttalking
It will be fun living in future America where it's socially acceptable to travel state lines with firearms and murdering people in the streets to *defend your community".
I don't even know why Republicans worry about Biden wanting to shut down the police. You don't need a police force, you just need more armed civilians shooting the bad guys in the streets. No problemo. Maybe you should just give guns to the 'suburban moms" that way they can shoot the blacks that try to move into their neighbourhoods. Problem solved. Why even build a wall? Just put up a line of people with guns and they can shoot anyone trying to get into the country. No problem. Once you outlaw abortion, make sure to legalize killing your pregnant mistresses with gunshots to the head, no worries. Have snipers at sportsgames to pick out the athletes that take a knee.
Also, since I guess i'm ranting I want to say, it's kind of nice hearing Trump being honest about the scotus. "When you have the votes you can sort of do what you want". I prefer that honesty to the bullshit from the senators trying to justify why it was ok to shut down Merrick Garland's nomination but also totally fine to give Trump a blank check for whoever he wants to nominate for scotus now. Didn't the presidential election start already? I saw something about mail voting having begun? Rushing a scotus through during an election, don't tell me that's normal. But I would have respected the shit turtle more if he'd said "Yeah, Garland is a respected honourable judge, but he's a democrat pick and i'm a republican and I have the votes to stop him so I'm gonna ner ner". Instead of bullshit about election years. You have the votes and you care about getting your policy not about the will of the people or the integrity of the process. Be a fucking man about it. "WE have the votes and WE can do what WE want". It's not like your base would be upset about that. Nobody cares about integrity, both sides want their side to win.

23/9 2020
—
.
Okay now things are just getting too freaky! This is Nuller licking the tip of Sky's horn. I think we're about a hoof and a half from a sexual harrassment lawsuit.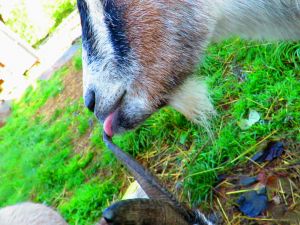 23/9 2020
—
.
Do you ever feel like you woke up in a dark comedy?

23/9 2020
—
.
Okay, that's it. You got yourself a restraining order, Nuller.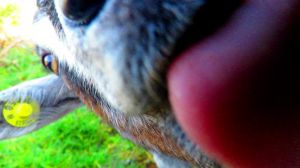 24/9 2020
—
.
(the penguin explodes)
24/9 2020
—
.
Today will be a good day. Here's Peanut from 2015.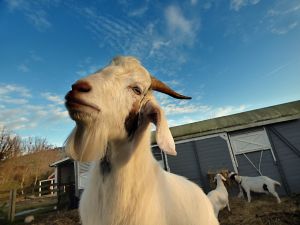 24/9 2020
—
.
Good goat times today. A mixed bag of weather. Rain and sunshine. It started raining just as I had dropped a bunch of greens on Mt Pilebranch. I was standing ni the goat house and watching them, curious to see how long they'd last out in the rain. one by one they gave up and came running to the shelter or goat house. Except for Mia. She must have been hungry because she stayed on the pile branch even when the rain got quite heavy. She didn't come back until I went out and picked up the fresh branches to bring them inside to try. She got herself a shower.
But then the sun came out and it turned into a quite lovely fall day. No frisky business today. _I guess the goats passed the sensitivity training from HR. No one got MeTooed today.
24/9 2020
—
.
Someone got rained on.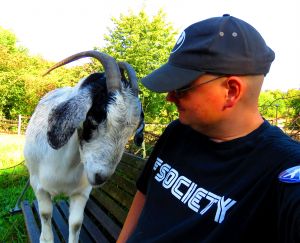 24/9 2020
—
.
Milo is drying off in the sunshine.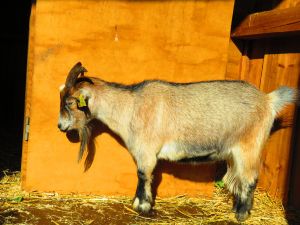 24/9 2020
—
.
Baby soup doo doo doo
24/9 2020
—
.
Can you imagine what would have happened if Obama had refused to commit to abiding by the election results? Fox News would have gone mental
24/9 2020
—
.
Think goat thoughts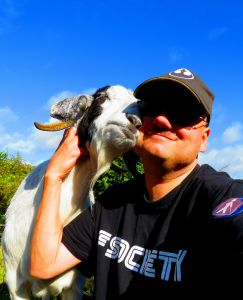 24/9 2020
—
.
Happy birthday, Jim Henson. I wish I was more like you. I wish everyone was more like you. Wish you were here.
If you've never watched Jim Henson's The Storyteller, you absolutely should.
24/9 2020
—
.
Today will be a good day. Here's Mathilde and Magnethe from 2005.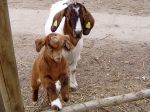 25/9 2020
—
.
goatlog

25/9 2020
—
.
Lily mama and her big boy Nuller.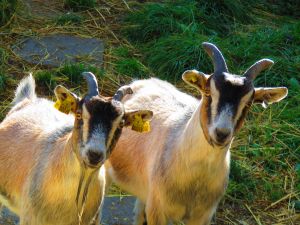 25/9 2020
—
.
Maybe you should reconsider this guy for president.
link: Harley Brown candidate video
25/9 2020
—
.
Out of curiosity, do you people prefer Rik Mayall & Ade Edmondson (The Young Ones, Bottom) or Monty Python? Do Americans even know Rik & Ade? Any thoughts? Lemon curry? CLIFF!
25/9 2020
—
.
This is Mia's "watching the human setup the camera" look. I get a lot of that in the video footage that I edit out. She knows when I'm setting up the camera there's a good chance I'll be coming over and giving her treats. It's funny how they learn stuff. Like, she knows what's going to happen when I go in the goat house and get my backpack. She knows that means I'm probably about to go home, so she starts heading to the gate in the fence, where I hand out treats when I leave.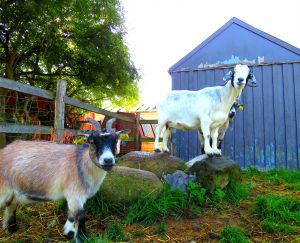 25/9 2020
—
.
Today will be a good day. Here's Bob from 2012.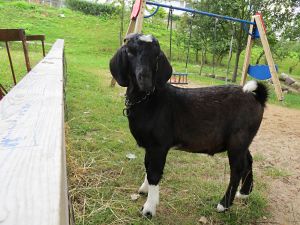 26/9 2020
—
.
Ted Lasso did the Carlton.
Ted Lasso is the forking greatest show ever.
26/9 2020
—
.
Goof troop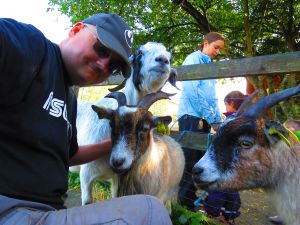 26/9 2020
—
.
Milo's taking two knees.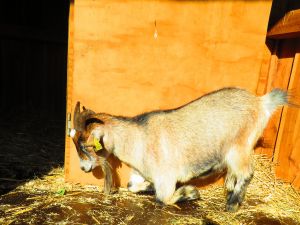 26/9 2020
—
.
Hi, we are Milo an Sky and these are our rocks. Do you like our rocks?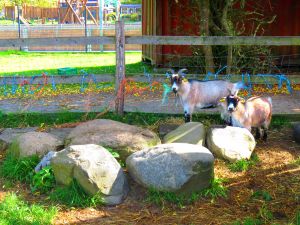 26/9 2020
—
.
Today will be a good day. Happy Funday everyone.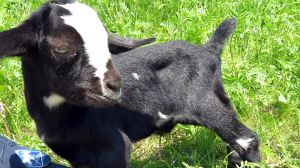 27/9 2020
—
.
goatlog

27/9 2020
—
.
A captive audience.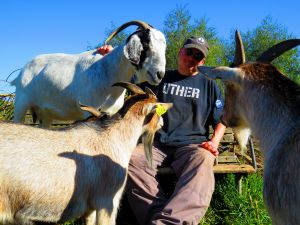 27/9 2020
—
.
Well I guess Lily and Nuller are now doomed to live out the rest of their lives with their heads stuck in the feedbox.
Me with a pizzabox any day as well.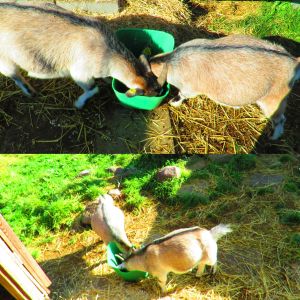 27/9 2020
—
.
Treating Mia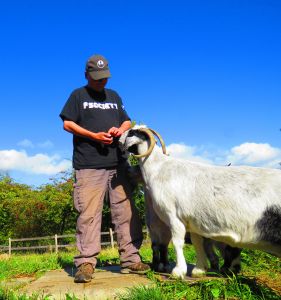 27/9 2020
—
.
.
—
That's all for now.