Today will be a good day. Happy Mio Monday everyone.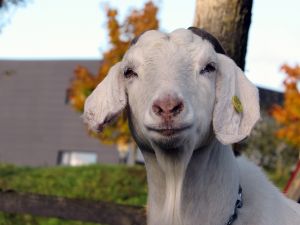 2/5 2022
—
.
Need to remember to close my legs. At least I don't wear short skirts.
..outside.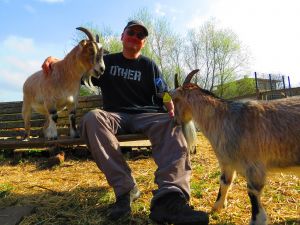 2/5 2022
—
.
Got the new record from my old classmate Tina Dickow. I went to a few of her concerts back in the day, something very rare for me. She had songs featured on some big American shows too, like Roswell (the old one, the real one) and Grey's Anatomy and others. I used to be quite into her music and ran a youtube channel with her stuff. Then I sort of drifted away from it. But her new record is her first in Danish and I'm really liking it. One of the things she was often criticized for was being too shallow and polished, but I think the Danish lyrics really help her get more personal and intimate, and seems like the reviewers think so too. So that's cool. Good stuff. She was a very kind person and good to me through some hard times.

2/5 2022
—
.
If you're not watching Barry then you're making a grave mistake. I'm watching episode 2 of season 3 and I have tears in my eyes. It's so funny. So dark. So funny.
With Jason Sudeikis and Ted Lasso and Bill Hader and Barry the ex-snl guys are killing it. Very, very VERY different shows. But both excellent.
So we've had music and tv, maybe next I'll tell you about the movies.
2/5 2022
—
.
I'm going to refrain from posting what's on my mind because getting banned would mean i'd have to get a life in real life and who wants that cra
3/5 2022
—
.
Today will be a good day. HappY Yogi daY everyone.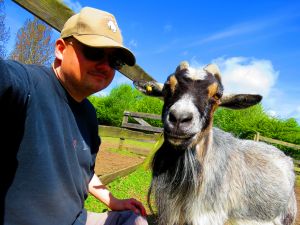 3/5 2022
—
.
Good goat times today. A pretty quiet day. Some nice sunshine, but a bit of cold wind and occasional cloud cover too. A few nice visitors at the fence. One man asked the kids he was with "do you know what those little round black things on the ground are? What do they look like?". The kids thought they looked like raisins. But the guy then gave them the berry education, to their delight and horror.
Other than that not too much to report. No escapes, not too much headbutting. Ended the day sitting on the bench with Mia sitting down next to me, her head resting on my chest and shoulder,me listening to her snoring sounds. Good for the soul, if you have one.
3/5 2022
—
.
The only slight bit of drama today was when Sky was sitting next to me on the platform and then Mia slowly walked over to her her and pushed her to her feet and off the platform. And Sky uncharacteristically stood up for herself and turned around and there was a brief headbutting match.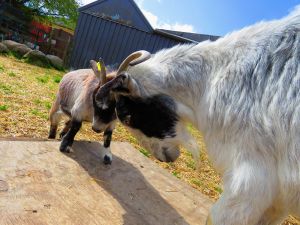 3/5 2022
—
.
If the leaked Death Star plans are accurate it will be completely inconsistent with what emperor Palpatine and Grand Moff Tarkin said in the galactic senate and in our meetings on Coruscant.
– Mon Mothma to the people of Alderaan.
3/5 2022
—
.
goat for the soul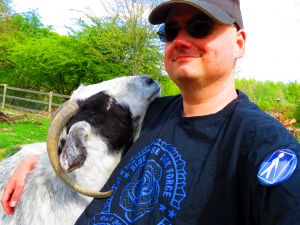 3/5 2022
—
.
Today will be a good day. Happy Hump Day everyone.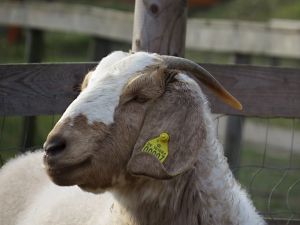 4/5 2022
—
.
Leave it, leave it all behind

4/5 2022
—
.
goatlog

4/5 2022
—
.
Another job well done by the professional master photographer.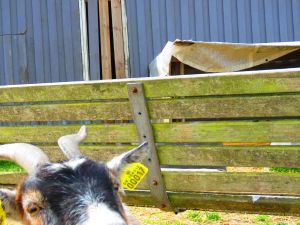 4/5 2022
—
.
Self-timer mishaps, an essay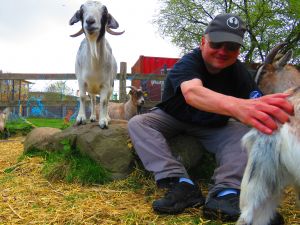 4/5 2022
—
.
*heavy breathing*
Sorry, I was just watching the Kenobi trailer.
For the fifth time.
5/5 2022
—
.
Today will be a good day. Here's Mathilde from 2006.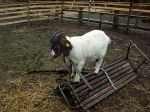 5/5 2022
—
.
Good goat times today. I'm expecting a package that I really want to be home for so it was a fairly short trip today. A cool and cloudy day. No escapes, but only because I caught Sky tryiing to squeeze through the fence. Tsk tsk.Well can't blame a goat for trying. And trying.
And trying.
5/5 2022
—
.
Here's Sky at the place she tried to squeeze out. I patched the mesh a bit with a stick, we'll see how long that lasts…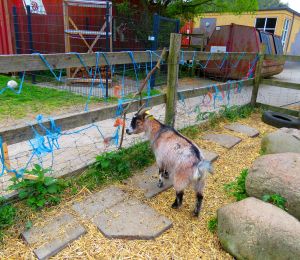 5/5 2022
—
.
Some good news is that they fixed the water faucet outside, so now I can go fill a bucket with fresh water for the goats. That will be nice especially when it gets hotter. Here's Milo grabbing a drink.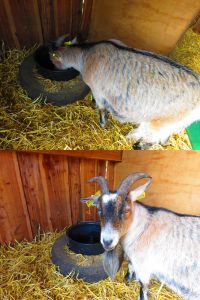 5/5 2022
—
.
Today will be a good day. Here's Mads from 2006.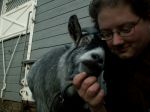 6/5 2022
—
.
all you sad and lost apostles hum my name and flare their nostrils

6/5 2022
—
.
goatlog

6/5 2022
—
.
Love my litle silly Lily.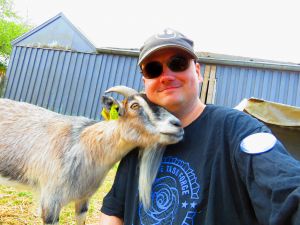 6/5 2022
—
.
I was excited a couple of days ago when the forecast said that next week we'd get temperatures above 20C/70F. Now the forecast says temperatures around 13C/55F.. WHY CANT I HAVE NICE THINGS?!?
Oh well, always in motion the future is. Maybe when I check the forecast next time maybe it'll be higher.
do you part to never end global warming, keep forking shirt up.
6/5 2022
—
.
Once upon a time I was falling in love, but now I'm just falling down the stairs. There's nothing I can do, the total eclipse of my eyesight.
6/5 2022
—
.
One, two, three, four, five, six goats in the shot!
I am not sure if you can actually tell though, I tried brightening parts of it up. But they're all there. Sky is in the dark with Mia, then it's Milo, Sassy and Nuller, and behind Nuller in the dark is Lily. It was nice to see them all sitting together like that when I got there yesterday.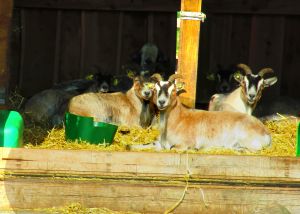 6/5 2022
—
.
Today will be a good day. Happy Caturday everyone.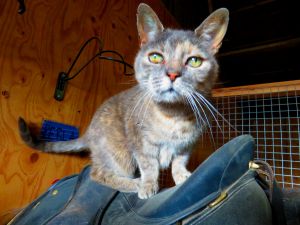 7/5 2022
—
.
What, we weren't doing anything?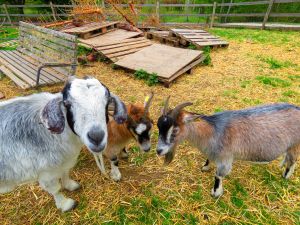 7/5 2022
—
.
Today will be a good day. Happy Funday everyone.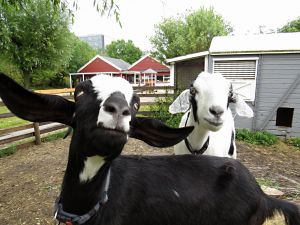 8/5 2022
—
.
goatlog

8/5 2022
—
.
Happy Mother's Day to all the mothers.
8/5 2022
—
.
Goat huddle cuddle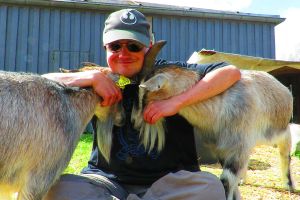 8/5 2022
—
.
.
—
That's all for now.