aha. Just got called "a real man" in a comment because I wasn't afraid to show I love the goats. I like that. I will freely admit I'm not the manliest of men. And I don't particularly care to be. Now if you'll excuse me, I have to go put on my lumberjack shirt and smoke a cigar and drink some beer and watch the game of balls with feet on the televisual contrapment.
24/10 2016
—
.
Today will be a good day. Pay it forward and play it again, Sam. Hope you're all in for a good week.
24/10 2016
—
.
Good goat times today. Cold morning, but we had some sun before the clouds came in. The goats didn't notice me at first when I arrived. So I stood at the fence and watched them foraging in the dark forest, through my zoom lens. And then I whistled after them and Mia raised her head, looking around and bleating out. And soon enough they came running to me. Carefully avoiding patches of mud. Yeah, parts of the pen is a mudhole now. Including the part right in front of the stable door. Which my shoes got a close look at. Also some funny scenes of Mia jumping over the mudpool in full sprint.
When I got there I met Anne too. She told me they had new baby bunnies. So we went inside and she showed me the little furballs. Adorable. Meanwhile Mia was hollering outside. "I finally found you and the you leave to look at OTHER furballs? I am much cuter than they" she said, of course.
Took Mia and Mio out for some green buffet out of the pen. I was planning to get A38 out too, but with all the mud everything was a little more complicated. And by the time I got back to bring her, Anne was sitting at the fence talking to her. So I thought I'd let them have their time and let the big girls enjoy the vegetation with me.
Tis the season for muddy pants and hoofprints on my coat now.
24/10 2016
—
.
Well, what do we have here. All three goaties under the same roof. It's something.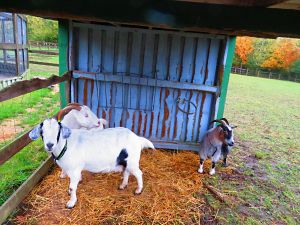 24/10 2016
—
.
Walking Dead
spoiler space
Sort of spoilers, but not spelling it out.
.
.
.
.
NAILED IT.
My prediction came true. I remember deducing it, but I don't remember the logical steps that lead me to the conclusion. I do remember posting about it on Facebook, so you can go back and check. You'll only have to go through 154000 fart jokes and goat photos. So now you'll all surely believe my prediction that Gary Johnson will win the US election. I just have a way of predicting the outcome of giant, horrible clusterclucks.
I mean. I predicted the first one. The second one.I. Didn't. That was actually rather well played. Grim, though. A fandango most grim.
24/10 2016
—
.
You know those tube transports in Futurama? I want to have one installed that leads from my pizza place to my bed. And then I want to bury myself in my wellness quilt for the next 6 months. I'm tired and the world is full of pointy edges.
24/10 2016
—
.
Heading to bed.
Oh, vampire bat. I just got that.
I nominate Negan to moderate the next debate.
And so on and so forth I need sleep.
24/20 2016
—
.
Today will be a good day.
Didn't get off to the best start, though. I was supposed to get up early and go see the goats. But the demons attacked. Whispered in my ear about how cold and dark it was outside, what a horrible, nasty world it is full of clowns and trolls. How much better the dreamworld is. Tugged away warmly in wellness. I couldn't escape. The dreamworld is beautiful and magic, it's like a drug to me. Oh well. Now here we are. Make the best of the rest.
25/10 2016
—
.
Oh, it just occured to me. That's another thing that A38 has in common with Kamel. She's pretty good at photobombing.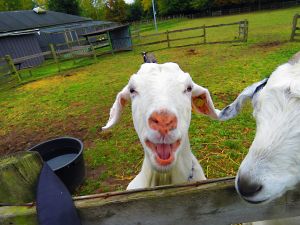 25/10 2016
—
.
Pizza with benefits
25/10 2016
—
.
Hey, man. Sænk farten.


25/10 2016
—
.
Looks like it's a Morrissey and space heater kinda evening.
25/10 2016
—
.
Always a good sign when the meme I'm working on is making me smile as I change the typeface and try to keep the punchline centered.
Also always a good sign when I get an email saying "your pizza order is accepted".
Feels like a Morrissey, space heater, pizza, interactive fiction and chill kinda evening.
25/10 2016
—
.
into the night, across the stars, filth and disease and bodies under the floorboards and the last straw is always the shortest straw, right next to the right one must fall, rivers running into the cracks in the pavement, tears running over cracked skin, more trouble than you're worth, why do you go into the darknesss when you know there are monsters?
26/10 2016
—
.
Today will be a good day. Let's day the day day, day.
26/10 2016
—
.
Haha. Sometimes you just know the universe is planning to mess with you.
I stayed home today because I was waiting for a package from overseas. Waiting all day. Exercising. Decide to go in the shower for 10 minutes. When does the delivery guy come? Five minutes into the shower. Of course. But aha, I knew it. I knew the universe couldn't resist delivering the package in that tiny window of time that I was unavailable. So I laid out a t-shirt and a pair of boxers next to the shower. And listened carefully. And sure enough. Ding dong went the doorbell. I knew from past experience that there is not enough time to dry off and get properly dressed before they leave a package slip and go. So I just stumbled out of the shower and threw on the shirt and boxers, and there I was opening the door. A bald guy, soaking with with water dripping down him, wearing just a t-shirt and boxers. I'm sure that'll be a good story at the postman's ball. But I got my package. I win this round, universe. You may have won the past 452 rounds and you may win every round from now on. Bujt I won this one. I got my package.
A packaged I could have easily just picked up at the post office in a day or two with the package slip. But that's not the point. The point is I'm a winner and I am invincible and nothing could possibly go wrong, and these will make great famous last words.
26/10 2016
—
.
..and happy hump day, guys.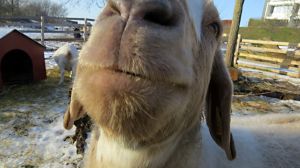 26/10 2016
—
.
goatlog

26/10 2016
—
.
Time to head to bed. Not feeling fully functional yet, but hopefully tomorrow will arrive and the binaries will compile into something that attains a certain level of free will and general comprehension of the matrix. Don't make me turn this 1903 style aeroplane around!
26/10 2016
—
.
Today will be a good day. Bring some light.
27/10 2016
—
.
Good goat times today. I hate waking up in a dark room. I miss the summer, the sun, the warmth. But ok. Today wasn't bad, actually. The temperatures were up by a couple of degrees and it made a difference. Along with a good deal of sun. Much nicer. Brought my tripod to do some goat filming. Didn't quite turn out as I had hoped, because the mud kept the goaties from following directions. (Yes, surely without the mud they would have done exactly what I wanted..). As much as they love food, a big pile of mud and horsepies will still make them halt. And then they stand and look at you with that longing in their face. And you just have to go deliver the treats to them, because you can't say now. What a terrible fix.
Hopefully I got some useable footage anyway. We'll see when I get the editing done. I'm pretty sure this is how Spielberg got started.
27/10 2016
—
.
Long shadows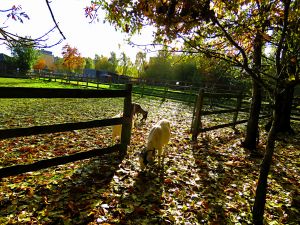 27/10 2016
—
.
There's a surprising amount of curse words in Moby's memoirs.
27/10 2016
—
.
"But I was a Christian, and Christians weren't supposed to beat people to death with crowbars".
Moby has a point

27/10 2016
—
.
This is not a party political broadcast on behalf of anyone, but in case you were wondering if Denmark is interested in the US election…

27/10 2016
—
.
Turning off the mainframe for the night. Putting on my walking boots and pajamas and taking a hike in the rolling hills and thunder of the dreamlands. I'll row my little rowboat out on the lake of mud and read some pottery while the ants build their hills of babel in the real world.
My brain has sort of abandoned Facebook, so I'm sorry if I'm missing posts. I'll try to re-calibrate, or failing that I'll get Clone 3 to make a clone of Clone 4 and then they'll teach this clone to keep up with Facebook. (We're all)
27/10 2016
—
.
Today will be a good day. Thank you for emgoodening it for me.
28/10 2016
—
.
Do you ever feel like just cashing in all your life savings and just getting on the bus and seeing how far you can get?
28/10 2016
—
.
A wider shade of Mio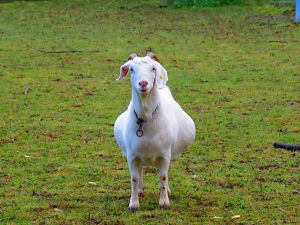 28/10 2016
—
.
Ugh. That thing when you feel like opening a can of worms. A basket of bees. A box of pandoras. But you know you shouldn't. You know you really shouldn't.
I also didn't expect to get triggered by a discussion about the Ahsoka novel on a Star Wars forum. *gnaws fist*
28/10 2016
—
.
Mulder & Sully: How We Crashed A UFO Into The Hudson. A musical memoir. Available now in alt.reality bookstores.
28/10 2016
—
.
Look. I swear, I thought this was a nudist china shop. Otherwise I would have made my bull wear boxers.
28/10 2016
—
.
drifting, strands of spiderweb being pulled apart by the breeze. losing the connections that once seemed unbreakable. slowly becomg apart
29/10 2016
—
.
Today will be a good day.
It's the last day before we turn back the clocks, and i'm a little worried that the clocks might rebel because they feel like they have nothing left Toulouse. But you know, we'll see how it goes.
29/10 2016
—
.
Hey, you got a lot to love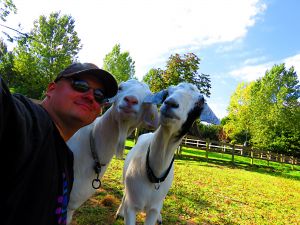 29/10 2016
—
.
On a bit of a Moby kick right now. I didn't even know he had a new album out, I just happened to be reading his memoir when I found out about it. I like the new album. In the process of downloading his old stuff too. Even though it's not really a genre I normally partake in, I'm finding it pretty good and interesting. I like Moby. I can imagine he's a bit too much for some people. But I don't mind some people being too much when doing the right thing. As long as the right thing is… right. I like in his memoir how he's quite self deprecating and aware of his faults. Several times he's musing about how he's being quite judgmental towards others and how it reflects poorly back on himself. I think that's a nice thing to be self aware about. I think we've all been there, judging others. For their taste in music, clothes, their appearance, their health. Their weight, their naivety, their obsessive late night mad ranting and endless goat photos. Or other things that I could just completely randomly pick out of thin air, it could be anything really., stop looking at me.
Also something I like about his memoirs is how they're peppered with references to things he's reading as he's going about his life. Dune, Star Trek, Arthur C Clarke. How his Christianity was important to him, but Twin Peaks was overshading it at one point. And he's funny and wants to be a good person and champion animal rights etc. He would probably judge me for not having attained vegan status yet, but he seems like the kind of guy I'd like to be friends with. And then he could fund my goat sanctuary and we could discuss Dune and he could tell me about Kierkegaard. And we could be annoying and save the world together. I'm sorry, I'll continue this on fanfic.net.

29/10 2016
—
.
goatlog. That one super silly morning.

29/10 2016
—
.
I was going to do some kind of Looney Tunes, That's All Folks thing with this. But then I realised I'd have to spend a couple of hours properly learning how to do layers in photoshop and instead I figured I'd spend 30 seconds typing this and you could all imagine it. Thanks guys, this made my work a lot easier. Teamwork!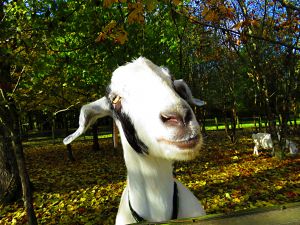 29/10 2016
—
.
Heading to bed. Before the weight of water in the atmosphere cracks my bones and crushes my head. The weather forecast say we might get nightfreeze and snow or sleet next week. Good thing I'm not seasonally repressed.
I need my bed. An extra hour of sleep can be afforded tonight. Let's hope that saves daylight. Otherwise we'll have to unfreeze the expendables and hope they haven't expanded too much.
29/10 2016
—
.
Today will be a good day. Happy Funday, guys.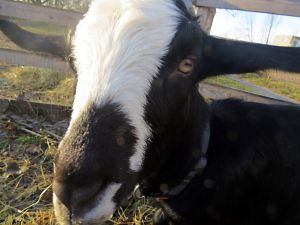 30/10 2016
—
.
What if like WE'RE the zombies and this is the apocalypse. Man. Or like. Dude. What if I'M the pizza, and the world is a vampire.
30/10 2016
—
.
Nevermind setting the clocks back one hour. How about setting the clocks free? Time is just a construct designed to trap us all in the system's slavery. These systems are failing. Don't follow the seconds and minutes and hours as they go marching off the cliff. Don't conform to the standards of the regime, man. What is a second TO YOU. Free your time and the rest will follow.
30/10 2016
—
.
goatlog

30/10 2016
—
.
Apparently, according to my pizza place there's no such thing as "Daylight Savings Free Extra Pizza". So I got an hour's extra sleep but not an extra pizza. You win some, you lose some.
30/10 2016
—
.
—
.
End of Facebook archive.
On with photos.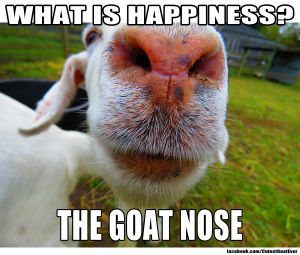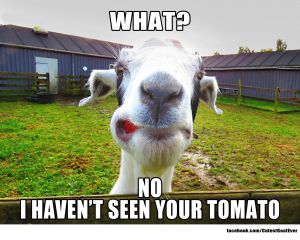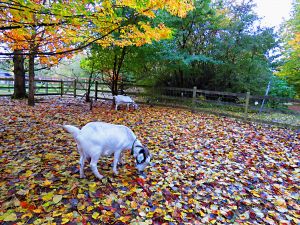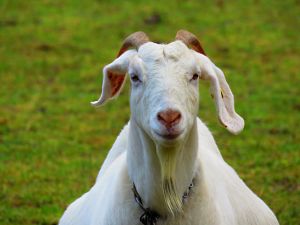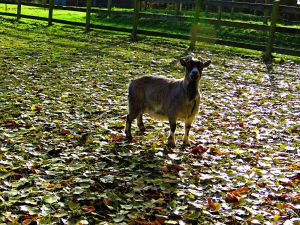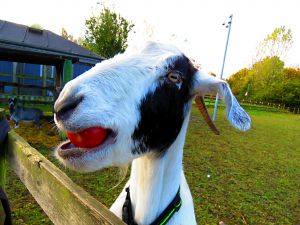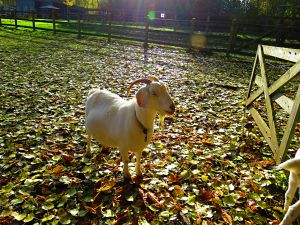 And that's all for this week, see you in the next one.