26/8 2019
—
.
Today will be a good day. Happy Mio Monday everyone.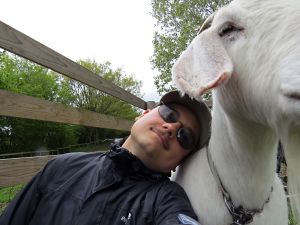 26/8 2019
—
.
Good goat times today. A lovely, hot day. Yes, summer is back. So much that I dearly regretted not bringing my iced bottle of drinik. The walk home was a little rough. Luckily I could drink from the tap while refilling the goat buckets a couple of times. So I did stay hydrated. Just would have been nice to have something to drink on the walk. But I survived, heroically.
They're still working outside the goat pen. Machines machining loudly. Maybe that's why there were no goats in sight. Eventually I was spotted and the bleaters came greeting. I still couldn't see Mia. Then there she came, wiggling out from under the goat house. Haha. Don't know if she had retreated there to get away from the machines, or just to stay cool. Later on, after we'd had our greens and had been running around in the sun, we relaxed in the pen. And eventually Mia went back under the goat house. Sitting there with Milo and Sky. There's just something hilarious about humans working hard to erect a fancy goat house. And the goats deciding to camp out beneath it. That's so goat. It's nice and cool underneath it, I think that's the main attraction on a day like today.
I heard the workers talking about putting up swings. I think they're making stuff for the human kids. Which is good for the human kids. I'd personally prefer not to have the commotion. Of the building, and then later on from kids. Having kids playing right outside the pen, eh I'd rather not have that. But ok. Nothing to do about it. hopefully we'll still be able to go out to the kindergarten fence when the work is all done.
26/8 2019
—
.
Well, Mia does seem to like a tight fit when she sits. Grandma used to like sitting under the house too. She was usually the first to head there when it was hot.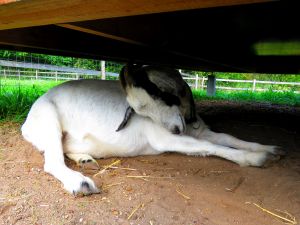 26/8 2019
—
.
Sassy went into hiding when one of the machines starting making loud noises. Don't worry, girl, we can't see you there.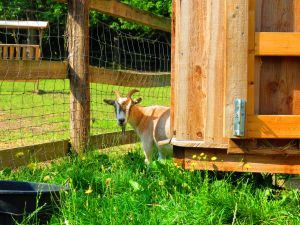 26/8 2019
—
.
yeah it's been a while

26/8 2019
—
.
It's been a 'keep refilling the water bucket' kind of day.
Now I'm going to go to bed and sweat it into dreamland. Maybe there's another me in there.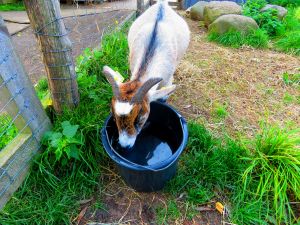 26/8 2019
—
.
Today will be a good day. HappY Yogi Day everyone.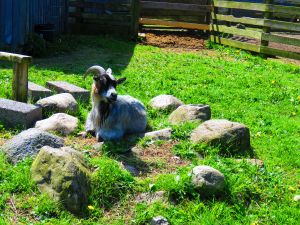 27/8 2019
—
.
Outside, the rolling thunder. Thor is out riding the skies.
27/8 2019
—
.
I wish there was a volume slider on weather. I'd love to turn up the thunder and rain.
27/8 2019
—
.
goatlog

27/8 2019
—
.
John Carpenter liked one of my tweets.
He's only got 3 followers, but I see no reason to look into it any further. Just happy John Carpenter is a fan.
27/8 2019
—
.
When you're a goat and you just want to eat the world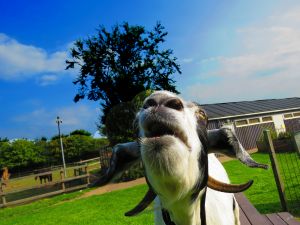 28/8 2019
—
.
Today will be a good day. Happy Hump Day everyone.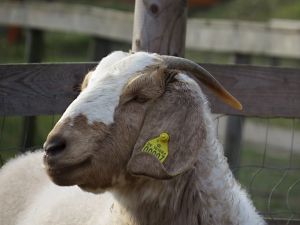 28/8 2019
—
.
Sweet lil Lily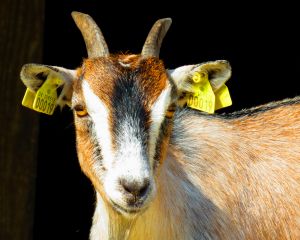 28/8 2019
—
.
Today will be a good day. Here's Peanut from 2015.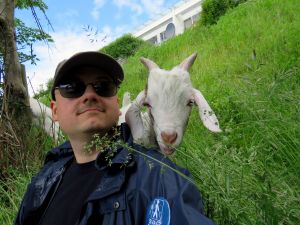 29/8 2019
—
.
Struggling a little recently. Balancing on the edge. Trying not to flail. But you know. We do, we do. We gotta keep do. It's not the end of the world, he screamed at the Vogons.
29/8 2019
—
.
Today will be a good day. Here's Clark and grandma from 2014.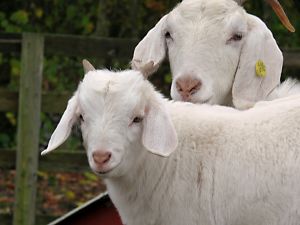 30/8 2019
—
.
Good goat times today. A lovely, warm day. Looks like we got a couple more days above 20C/68F then it's done. Heading into September and summer is over.
Enjoyed it today. Lots of visitors. First off a little daycare group I think. They were fought off by the savage beast. At least that's how Milo tells the story. Later on a mother with two super sweet little kids, a boy and a girl. They petted the goats. And the mugshots have had an effect. The mother knew at least Mia's name, and that there was a couple called Milo and Sky too… They were really nice. A woman came by with a bag of apples for the goats too. Seemed like they might have been from her own garden. Very nice. Eventually Mia went back to sit under the goat house. No machines working this time, so I guess it was just for the cool shade and tight fit.
30/8 2019
—
.
Looks like the workers have cleared the bushes and trees along the kindergarten fence. That's too bad, that was the goats' favourite place to go right when I let them out of the pen, and then the kindergarteners could stand and pet them through the fence. Of well. I hope they'll grow grass when they're done at least. And leave the trees on the left alone.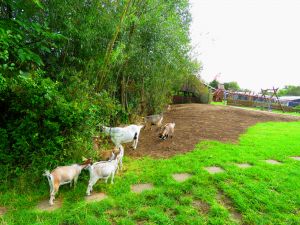 30/8 2019
—
.
I bought proper orange juice today. I haven't had good oj in I don't know how long. The taste reminds me of.. something I can't remember. Mornings. Hospital? Juice boxes. School. I don't know. It's funny how taste etc
30/8 2019
—
.
I think I found a new profile picture for my dating site!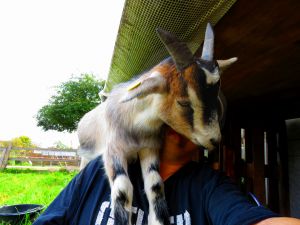 30/8 2019
—
.
Okay, time to shut down the devices. See you under the house.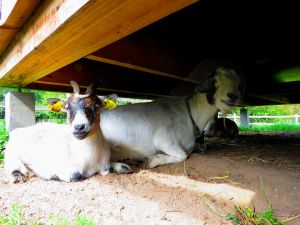 30/8 2019
—
.
Today will be a good day. Here's Mads from 2005.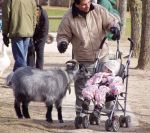 31/8 2019
—
.
It's Saturday night and I have big plans.
Pepsi, fries and tears. Dont wait up, grandpa.
31/8 2019
—
.
A helping hoof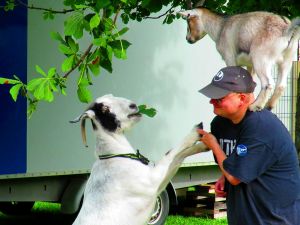 31/8 2019
—
.
Another mass shooting, 17 months old baby shot in the face but who cares as long as it's not abortion, artificially grown brain cells create same kind of brain waves as fetuses so I guess the scientists will be charged with murder if they throw the cells out, Trump gets hourly updates on the hurricane while out golfing (I don't know how much of that is true or not, because I can't tell the difference between The Onion and Real Life but feel free to fact check me). Hey, maybe if you build the walls high enough they'll keep out the hurricanes too!
CLIFF
1/9 2019
—
.
Goat thoughts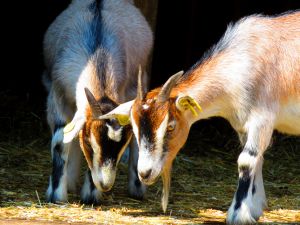 1/9 2019
—
.
Today will be a good day. Happy Funday everyone.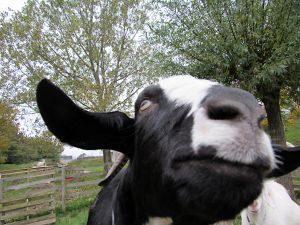 1/9 2019
—
.
It's Sunday, and I have big plans. Oh wait, i'm out of fries. Nevermind.
1/9 2019
—
.
What if the dinosaurs didn't go extinct but are just hiding under our beds?
1/9 2019
—
.
It's a me, Milo.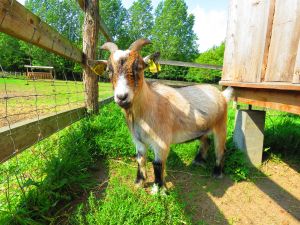 1/9 2019
—
.
I think the horses must have been in the goat pen. Otherwise those are some supersized goat berries.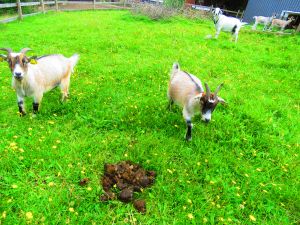 1/9 2019
—
.
Newbie hangout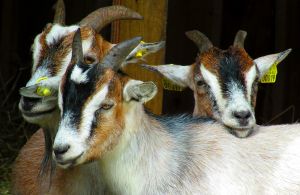 1/9 2019
—
.
I'm with Goat ->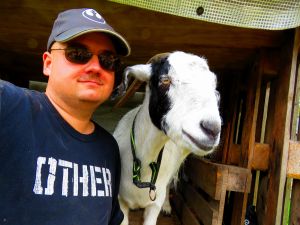 1/9 2019
—
.
.
—
That's all for now.