Today will be a good day. Happy Mio Monday everyone.
Last Mio Monday of the year. I can't deny, when I look back on 2019 losing dear garndma is going to be the biggest headline. I miss her, all her funny ways and sweet affections.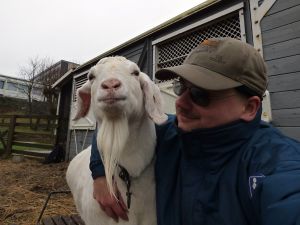 30/12 2019
—
.
Snerp?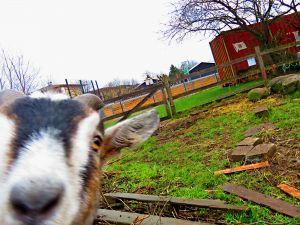 30/12 2019
—
.
I hear loud bagpipes and steel drums outside.
Avenge me
30/12 2019
—
.
Sassy's out for a walk.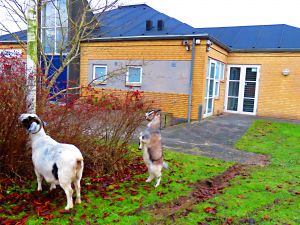 30/12 2019
—
.
yeah it is
link: mr Robot article
30/12 2019
—
.
Alright, I am heading into the fog. Tomorrow is the big day. Yes, that's right. I'm finally trimming my toenails. DON'T WAIT UP


30/12 2019
—
.
Today will be a good day. HappY Yogi Day and New Year's eve. Stay safe out there.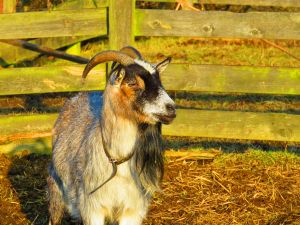 31/12 2019
—
.
My Resolution for 2020 is to be Baby Yoda so everyone will love me.
31/12 2019
—
.
The year is running out. Thank you to all of you for being part of my year. I am happy that so many people care about me. Thankful for you guys, for goats and for family.
It hasn't been the best of years. The state of the world has been getting to me a lot. And losing grandma Mio was a hard blow. I gained the 3 newbies, and it was especially lovely to get a little baby Nuller. Baby goats are the bset thing and bonding with him and seeing him grow was lovely. Lily a sweet and affectionate little lady. Sassy a big and bossy lady. My princess Mia and her adopted kids Milo and Sky. Wouldn't know what to do without them.
Hopefull 2020 will be okay. I'm not asking fora nything great. Just and end to misery and maybe to win the lottery. You never know.
It would be pretty impressive since I don't play the lottery. But I'm a straight white male, I'm entitled to it all.
I don't know what's to become of the world, or me. I'm not overly positive. But hey, tomorrow's not likely to be very different from today. Here's to another rotation, keep it spinning.
31/12 2019
—
.
Today will be a good day. Happy Hump Day and happy 2020 everybody.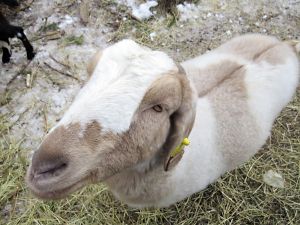 1/1 2020
—
.
Good goat times today. First of the decade. I did not feel like going at all. Tired and paranoid about fireworks. There has been a lot of stories in the news this holday about people firing fireworks at each other and sttrangers. I'm not sure if it's just the media trying to hype things up or if it has actually gotten worse. But it's made me want to go outside even less. At least heading out in the morning meant all the hoodlums that stayed up late blowing shit up were probably still in bed. I did not encounter anything other than a ton of spent fireworks and containers everywhere. But I had to get out to see the goats. I always worry about them on New Year's. They're always fine, but I always worry.
They were fine. Thankfully. They were already out when I got there and they all seemed perfectly normal. They probably had a bit of a scary night what with all the explosions at midnight. Even though they live in a better neighbourhood now, there will still have been a lot of noise. I'm glad nothing bad happened, though. Here's hoping 2020 will be a good goat year with no sad happenings. Maybe we can has a hot summer and just goofy happiness. That'd be nice.
There was a young lady tending to the horses when I got there. I'm not sure if I have seen her before, but she seemed very nice and wished me a happy new year, in English. And there were several visitors, couples with little kids and they got some good goat petting and fed them some carrots and apples.
I'm glad I got out. I hope you all got through the festivities without problems. And I hope you will all have a good year. I feel like there have been a lot, too many, sad animal news the last couple of months. I hope there will be less of that in 2020. Love the ones you love, a lot, while you can. Love you loves.
1/1 2020
—
.
It's a new dawn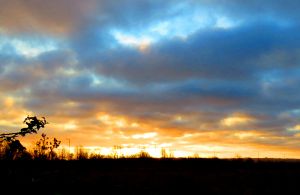 1/1 2020
—
.
My New Year resolution is 1600×1024
150% dpi
1/1 2020
—
.
We got a couple of christmas trees already! Goat munchies.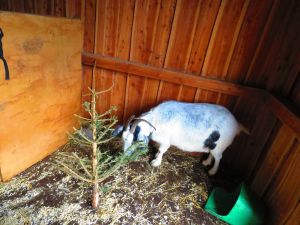 1/1 2020
—
.
Remember when the fraggle stopped eating the doozer buildings and the doozer were sad and no I'm not crying, no I'm not humming to the fraggle rock theme NO FURTHER QUESTIONS
1/1 2020
—
.
Today will be a good day. Here's Peanut from 2015.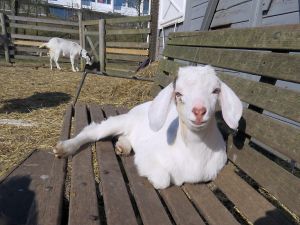 2/1 2020
—
.
goatlog

2/1 2020
—
.
First goat butt parade of the decade,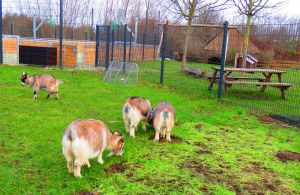 2/1 2020
—
.
Today will be a good day. Here's Bruce and Clark from 2014.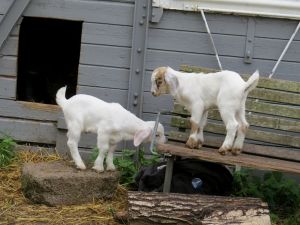 3/1 2020
—
.
Had an appointment with the skin doctor this morning. *googles* with the dermatologist this morning. Seems I have some eczema between my fingers. And I may have some allergies. I have to do a round of allergy tests in a couple of months. So that's swell.
Well, we'll see how it goes. At least a gofling dimwit isn't starting World War III right now. Hold on, lemme check twitter.
Oh ffs
3/1 2020
—
.
Sweetielily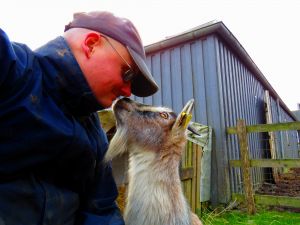 3/1 2020
—
.
Look, we're the six dwarves now. Don't ask. Also, do you have any barbecue sauce?
3/1 2020
—
.
What a year, huh?
Lemon, it's January 3rd.
3/1 2020
—
.
Today will be a good day. Here's little Vanilje and mama Mathilde from 2006.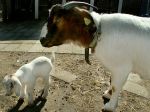 4/1 2020
—
.
So glad to see Jared's work to solve the Middle East is going so well.
4/1 2020
—
.
Watch our behind you, Sky, the dragon is after you!
Game Of Goats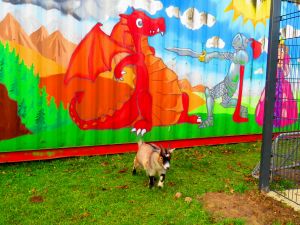 4/1 2020
—
.
Found a bounty in the mailbox! Thank you so much for thecards Deborah Ladd (love the pics!) and Kathleen Murphy and for the card and lucky charm Debbie Wilkins !
You're much too nice, I appreciate you thinking of me! Also got the card my dad sent to me well before christmas. It's supposed to be day-to-day delivery in Denmark, no wonder our postal service is going bankrupt!
Love you alls!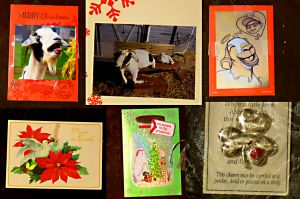 4/1 2020
—
.
Today willl be a good day. Happy Funday everyone.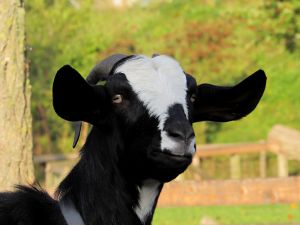 5/1 2020
—
.
I had a highly erotic dream about Buffy Summers and Dylan McKay.
I miss the 90s…
It was a pretty bonkers dreams. It turned into one of those 'running like crazy dreams' and I hijacked a boat and there were hieroglyphs glowing in the air and it turned semi lucid and it was all kinds of crazy.
I wish I could live in dreams.
5/1 2020
—
.
The goating fields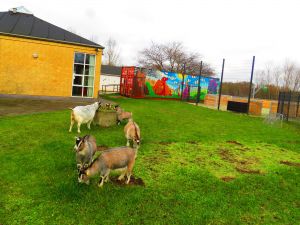 5/1 2020
—
.
goatlog

5/1 2020
—
.
Congrats to my brother for being smokefree. I didn't think I'd see the day, he's been smoking for as long as I can remember. Even with a bad cough and risinh health problems he didn't stop. But he seems to have managed it now. Good job!
5/1 2020
—
.
"The United States just spent Two Trillion Dollars on Military Equipment"
Cool. how much are you going to spend on gofundmes of vets and people without healthcare? The world is burning, you don't want to help refugees, your kids are murdering endangered animals, you're threatening war crimes on twitter. Jesus fucking christ, satan standing on the shoulders of evangelicals. Pleased to meat ya.
5/1 2020
—
.
Sitting in the pub with Ford Prefect. The Vogon ships filling the skies. Do you ever feel like it's the end of days, do you ever feel like there's no hope for humanity? Do you ever feel a dull ache in the back of your head as you fall to the ground and they take your wallet and run, take the money and run take the money.
Of course, we might not need the aliens to do the dirty work for us. Global stirfrying. Out of the frying pan and into the climate change. Clinking champagne glasses at the apocalypse. Frontrow seats to the armageddon. Ragnarok'n'roll. The Brits are coming! The refugees are coming! Over the wall and under the bridge. Meningitis kiss and bird flu, don't forget to wash your hands after the barbecue.
Extinction level event. Where's your head at, where's your head at. Scared monkeys in the zoo, walking fish descendants, inbred warmongers, sacks of puss and water, carrying the disease and waiting to expire. Go buy yourself an afterlife, asshole. Money in the bank, see if you can bribe st peter.
low flying panic attack

5/1 2020
—
.
Nothing to see here, Sky.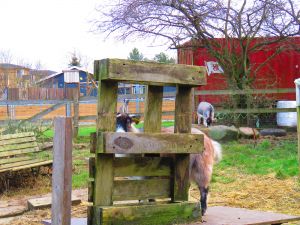 5/1 2020
—
.
.
—
That's all for now.