Today will be a good day. Happy Mio Monday everyone.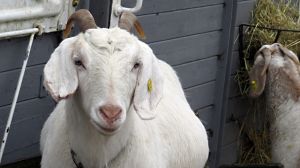 3/2 2020
—
.
Auch. Burned my throat. Drank some apple cider vinegar. I usually don't have problems with that. Drink a little from a glass, flush it down with water. Felt stronger than it usually is. Maybe it was because I shook the bottle more than I usually do beforehand? Now i have a sore throat. Oh well. Did manage to do a little exercise. I would have gone longer if I hadn't fel like I had to throw up from the acv, is what I'm telling myself.
3/2 2020
—
.
Nuller and Milo. Us boys gotta stick together.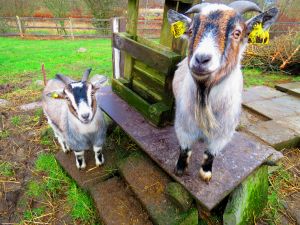 3/2 2020
—
.
Putting morally bankrupt people in charge of the world is really working out great.
3/2 2020
—
.
Let me tell you a fairy tale.
But then also let me force you to live by the tules of the fairy tale, let me infuse your laws and policies with the laws of the fairy tale, and let me convince your kids that they're goign to die in a firey torture pit if they don't follow the laws.
And for bonus points, let people in other parts of the world have their own fairy tales so we can go to war and kill each other over the fairy tales.
What could go wrong?
Once upon a time, we're all fucked.
4/2 2020
—
.
Save me, Lily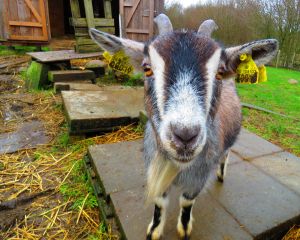 4/2 2020
—
.
Today will be a good day. HappY Yogi Day everyone.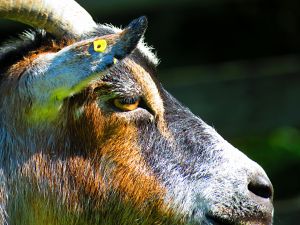 4/2 2020
—
.
Today will be a good day. Happy Hump Day everyone.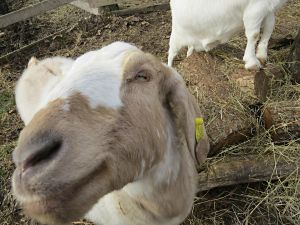 5/2 2020
—
.
Took antoher 30hourish sleepathon. Sweet dreams. Also laid around and thought nostalgic thoughts. Like diving into moments from the past.
Do you ever feel like the world passed you by? I mean, I'm not super old. But i saw times change from cassette tapes to CDs to DVDs to Blurays to the cloud. The world simple and small to giant and connected. Phones plugged into the wall. I don't like what the world has turned into and where it's going. I'm not saying everything was better ni the past, I'm just saying it feels like that. Do you ever wish you could have a do-over and try to get it right instead of messing everything? Have you ever danced with the devil in the pale moonlight?
There's just not much point to my existence. With the blindness and phobia and loneliness and anxiety, it is only ever going to get worse because even if there was a path to somewhere better I'd never dare to take it. I'm only ever going to get blinder and sadder, it would be easier to just skip skip skip to the end. Do you ever feel like you're just done? Yesterday's iPhone model, no longer needed in the world? Would you like to save 10% off your long distance phone bill? Can you believe it's not butter? I just want to play Commodore 64 games and read Fighting Fantasy books and listen to Gish and eat spaghetti with red sausages. It's funny I have a recurring huge craving for sausages, be it with spaghetti as I always ate as a kid or in hot dogs or just on their own with ketchuop and mustard while watching Barcelona games at midnight. You couldn't pay me enough to eat a sausage to day, they're so gross. But I still miss them. It's weird how you can miss things that are horrible. Like it makes no sense to miss Commodore 64 games, most of them are pretty bad and basic, but I'd still rather play them than any modern games. I look at the old Larry or King's Quest games and they are super basical and the graphics are so simple, like line art. But they still look beautiful to me. Much better than the later games in the series when they started getting disney quality painted graphics.
Anyway. Where was I? Oh yeah. Nowhere.
5/2 2020
—
.
hey, goatlog

5/2 2020
—
.
goat gang coming to shake you down for treats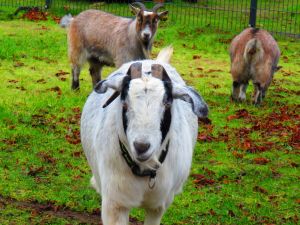 5/2 2020
—
.
I know tearing up papers seems like a terribly uncouth thing to do, but you have to remember. When you're a star they let you do that sort of thing.
5/2 2020
—
.
BRING BACK DARK SKIES!!!
5/2 2020
—
.
I expect Romney will be shunned by the repubs now. They wouldn't wanna risk being infected by the Having A Spine virus.
6/2 2020
—
.
Today will be a good day. Here's Herman from 2014.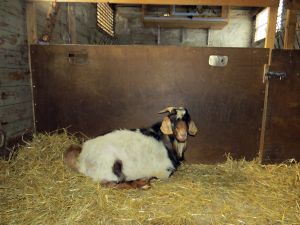 6/2 2020
—
.
Good goat times today. Good to get out and goat. It's always better with goats. We even got sunshine today. Although it's still muddy as all hack. I look like some kinda mud golem after a goat trip. Caked in mud. Maybe I shouldn't let them climb all over me. Or maybe I should accept my new life as a mud golem.
At least I don't roll around in the mud like the horses do.
6/2 2020
—
.
Goat butt parade.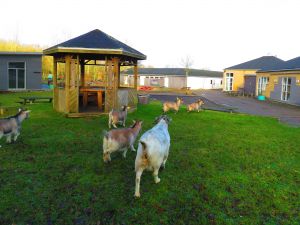 6/2 2020
—
.
Sometimes the oldtimers just need to sit down and relax while the youngsters run around and raise hell. Is it Friday yet, pass me the liquor.
Amirite?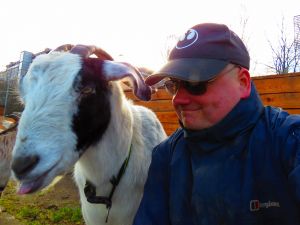 6/2 2020
—
.
Big Boy Nuller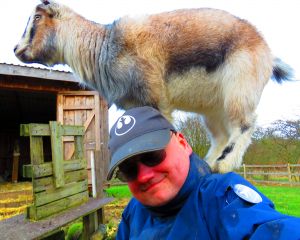 6/2 2020
—
.
Hey, thanks all for all the kindness you show me. I am not doing superwell mentally and hpysically. I aprpeciate all the support. i'm lucky to have what I have, know who I know.
Now I'm going to go dream. See you when you get there.
6/2 2020
—
.
Today will be a good day. Here's Bob from 2012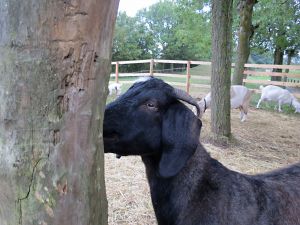 7/2 2020
—
.
goatlog

7/2 2020
—
.
It's 65 degrees in Antarctica. But hey don't worry, we got a stable genius who knows that climate change is a hoax by the Chinese.
I don't understand how animal lovers can support this guy. Unless you only care about the animals that sleep at the foot of your bed. Don't tell me you care more about the dog dying than the human dying in the movies. You care about the farmer having his rifle, not about old yeller.
The whole world is going to shit, and you're supporting the family that posts selfie with corpses of endangered animals.
You really gotta give Trump credit for how he's manage to sucker so many people. He's never read a word of the bible, he'd probably burst into flames if he touched one. But still religious people support him. And women supporting him despite the constant misoginy. The stupidity. The corruption. Just the way he acts. It's so embarrassing. That guy isl eaving a shitstain on the Amerian flag that's going to be hard to wash off.
Ugh. It's so frustrating.
Like I said on the twitter, at least we don't have to ask how things like fascism and Hitler could happen anymore. It is quite obvious.
7/2 2020
—
.
Breaking news, goats!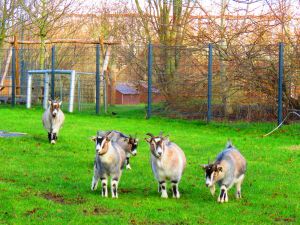 7/2 2020
—
.
Hello fellow humans, I also am in control of all my facial muscles and know how to pose for selfies. Can you please direct me to your planet's reserve of precious gems and pizza?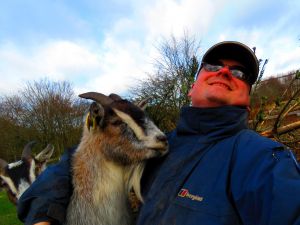 7/2 2020
—
.
I got 99 luftballons but a blimp ain't one
7/2 2020
—
.
But how do you know which ticket to get if you take a midnight train going anywhere?
8/2 2020
—
.
Yes, I want fries with that. Yes, I do know this is a Toys-R-Us.
8/2 2020
—
.
Okay, but what was Bill Cosby doing at the prayer breakfast?
8/2 2020
—
.
Today will be a good day. Here's Mads from 2006.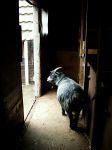 8/2 2020
—
.
Did you know that the Danish word for 'sausage' is the same as the Danish word for poop?
#TheMoreYouDanish
8/2 2020
—
.
I think Mia's legs disappeared.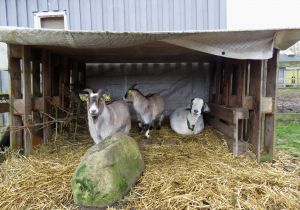 8/2 2020
—
.
Alright, I'm gonna give you all a break from the insanity. Off to dreamland for a long stroll. I must be feeling a little better since I've had the desire to harass people with bad jokes, political rambles and goat posts. The trifecta of #Laxit.
On the other hand *makes narrow eyes at reality* *makes sign of the cross* *makes devil horn signs* *writes in asterisks to continune to annoy people*
You guys got any milk?
8/2 2020
—
.
Today will be a good day. Happy Funday everyone.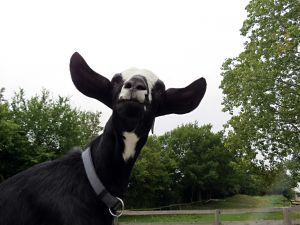 9/2 2020
—
.
Wow. I had a series of wonderful, trippy dreams last night. So much better than reality. My favourite was meeting Kyle MacLachlan and trying to teach him Danish. There was also a pretty terrifying dreams where I was taking part in some deep, dark ritual. First I had to go to an old, dark mansion. But I couldn't just walk there. I had to be dragged on my back through a forest. Through mud and branches. With stuff falling from the trees onto me. Some if it were acorns that I had to eat as part of the ritual, but other stuff was little warms with big mouths full of sharp teeth. Yikes. And htne into the mansion and through some stuff and then there was a weird guy chanting, kind of like he had been squashed by too much gravity, weird and deformed. And while we were chanting we had to eat cake. Which sounds funny. But it was some kind of super-dry marble cake. And then I woke up just before, I can only assume we summoned beelezebub or Trump or something.
And in another dream I met this guy I worked with many many years ago, i don't even remember his name. I remember he was big into Sun Ra Arkestra music. And we were in a bus and it was snowing outside. But the snow started piling up inside the bus. And i had a long beard. And there was semi lucid parts. And at one point I was in a dream I was really enjoying and I started feelign that I was waking up and I tried to cling onto the dreamworld but couldn't.
And I could go on and on. But I won't. Your move, reality.
9/2 2020
—
.
goatlog

9/2 2020
—
.
Sassy says hi. Hi, Sassy, hi.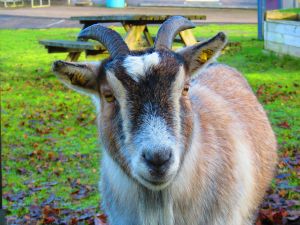 9/2 2020
—
.
Today is National Pizza Day, and I didn't even realise. Luckily, as the odds would have it, I just happened to have pizza today. I found a new pizza place that I like. Tried a deep pan pizza today. Praise be the holy pizza, bring of life and greasy wellness. Blessed be your toppings and may you be sliced to perfection, hlory hallelujer.
Still more dignified than the prayer breakfast.
9/2 2020
—
.
It's good to have a purpose in life. Even if it's just "goat butt scratcher"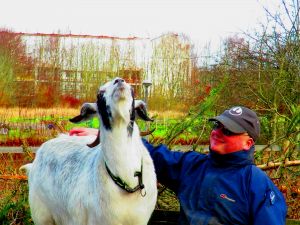 9/2 2020
—
.
I wish I could go back to Kyrandia. To Monkey Island. To Karamoon. Back to the future.
9/2 2020
—
.
Know your place, human.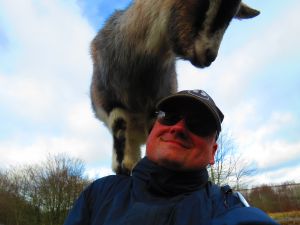 9/2 2020
—
.
.
—
That's all for now.